Dubai is a multi-ethnic city with around 6 million people. The growth rate of Dubai has shown a vast increase since the 1990s and it displays no signs of stopping anytime soon. Despite all the rumors and issues, Dubai is still one of the world's most attractive tourist destination. We are pretty confident that if not before, then after seeing these images, you will definitely want to book your flight to Dubai.
1. Gold Vending machines
Nowadays, cities are coming up with the most ridiculous ideas to put in vending machines. But Dubai has certainly upped all the other ideas by introducing a 'gold' vending machine.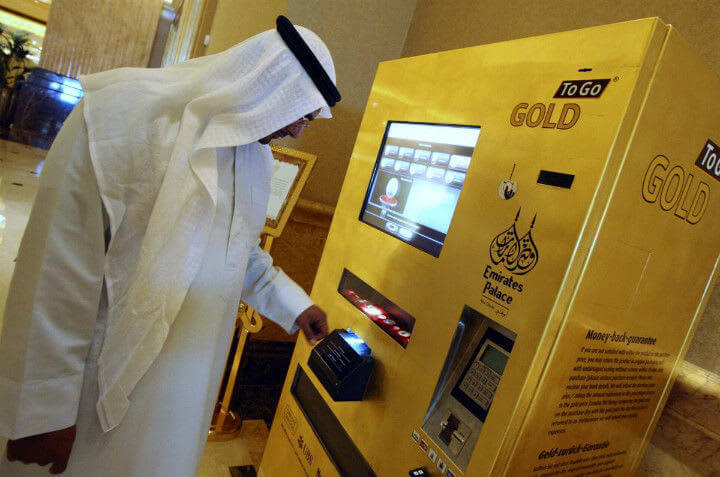 The 24-carat-gold can easily be bought by either cash or a credit card. Since the price of gold is always fluctuating, hence the computer updates the prices after every other 10 minutes. The machine is so popular, it has to be reloaded twice a week.
2. Focal Point For Fashion
Dubai is definitely growing, but not only in population. It's unquestionably rising in the world of fashion and quickly catching up with the fashion capitals of the world such as Paris, Milan and New York City.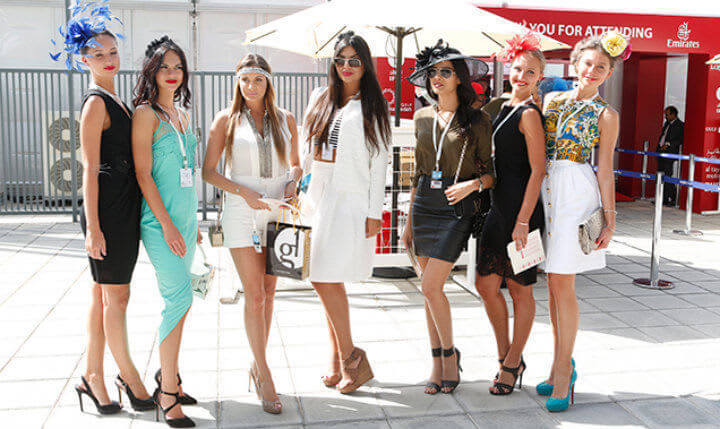 Dubai maybe stepping into fashion, but still haven't forgotten what they stand for. The fashion shows that take place help discover the talent of the local designers that design modest clothes for conservative people. After all, fashion is for everyone.
3. Camel Racing With Robot Jockeys
The ancient sport of camel racing took a modern turn in Dubai back in 2004. Robots of all things were used to replace human jockeys. In modern camel racing, camels are controlled by remote-controlled robots. What stands behind this change are accusations of human rights violations, since many gulf countries used children as camel jockeys.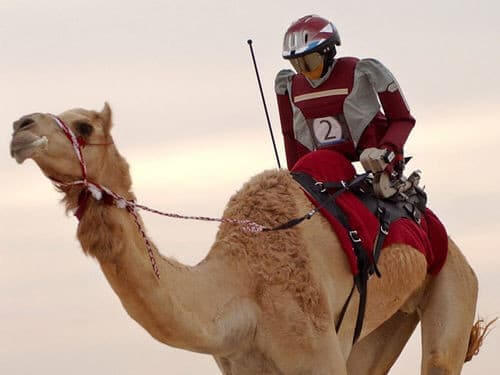 Both Qatar and the UAE, of which Dubai is a member, have forbidden the use of human jockeys for the sake of robots. The UAE was the first country to execute the prohibition in an attempt to stop child slavery and abuse aimed to reduce the phenomenon of child jockeys as possible. Even after this modern shift, camel racing is still a very popular, multi-million dollar industry.
4. Mall Of The World
Dubai again has stepped up its game in order to boost the tourism industry. It plans on building 'The Mall of the World' which will cover an area of 50 million square feet and will have a temperature – controlled environment.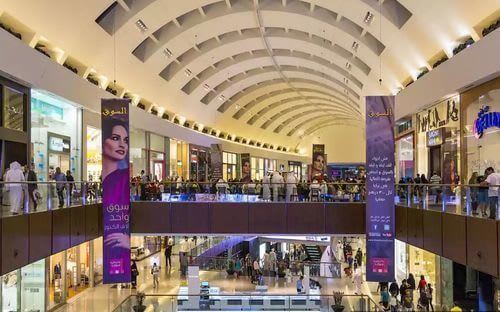 The mall will include 20,000 hotel rooms, parking area for over 50,000 vehicles and would basically be a shopaholics dream!
5. Migrants Make Up 83% Of Dubai's Population
Dubai is a multi-ethnic city where people come from all backgrounds. Surprisingly, only 17% of Dubai's residents are its actual Emirati citizens. That can be because its workers mostly consist of immigrants.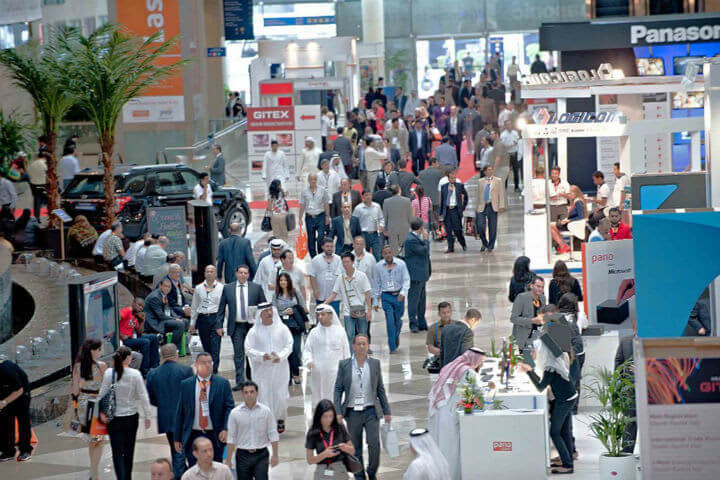 About 83% people are immigrants that come from Pakistan, India and Bangladesh. A huge wealth gap is also present among the people. The poor imigrants live in pathetic conditions, whereas the upper class foreigners and Dubai ciizens enjoy all the benefits and lavish salaries.
6. Massive Cooling Required
Dubai is pretty much a desert which burns the brightest during the day. Temperatures above 120 degrees and sandstorms are a norm over there. It's a wonder that the residents are not cooked alive inside their buildings. All of the credit goes to the city's air conditioning facilities.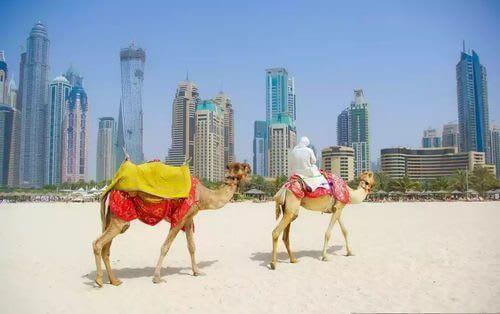 To prevent issues, the construction engineers install vertical cooling beforehand which helps in cooling the buildings down.
7. Zero Debt Acceptance
Dubai is one of the few cities, where people try to incur as less debt as possible due to the prevailing 'zero debt tolerance' policy. If anyone does acquire debt but miss payments, then they are either sent to jail or are deported.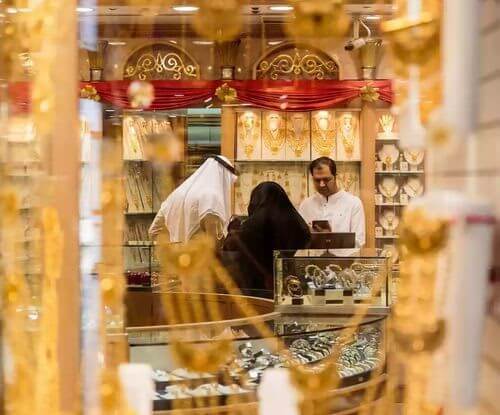 Dubai has many attractions especially for foreigners, but when they start living beyond their means, then they either flee or are deported.
8. Fastest Growing City
Dubai happens to be growing at such a swift pace that it has the economists concerned that an inevitable financial doom is waiting.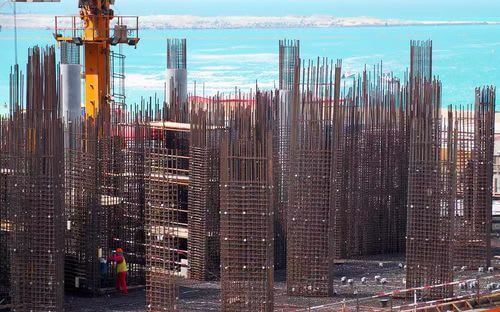 Building Dubai's Metro system in 2009 consisting of 42 stations took only an astonishing 18 months. Plus the trade and tourism industry really help Dubai to flourish.
9. An Astonishing Crime Rate Of 0%
Dubai follows a Muslim law due to which it boasts a crime rate of 0%. Even though the city is populated by foreigners, people still know that any crime will lead to serious consequences.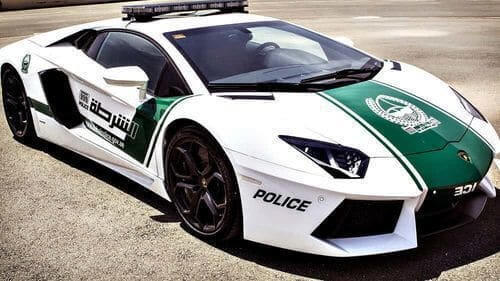 Not only this, but Dubai seriously loves its police force and makes sure the world know that they are well taken care of. This is displayed by the police cars which use only the top car models such as Ashton Martin, Ferraris and Lamborghinis which are priced at $1.7 million.
10. Highest Tennis Court Of The World
Talk about a match that gives you a thrill just by watching it. Yes we are talking about the world's highest tennis court where there is a constant threat of players falling off the edge of a 1000-foot tall building.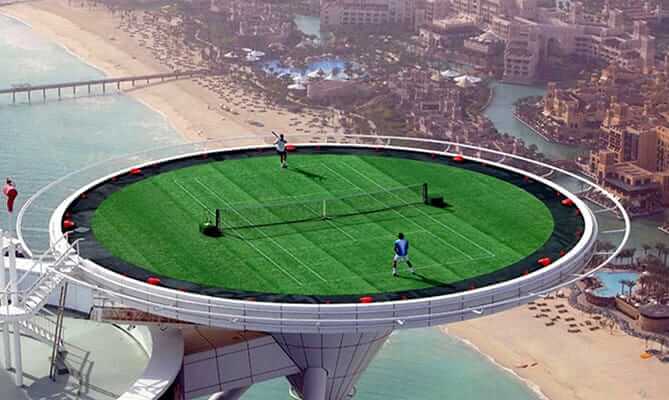 The tennis court is situated at the top of Burj Al-Arab hotel.
11. Always Stay Cool
Dubai makes sure that with the huge amount of cash inflow, its citizens are facilitated as well. They don't have boring bus stops like the other countries. Instead, they have mini buildings at every stop that are fully air conditioned so that people are always protected from the blazing sun.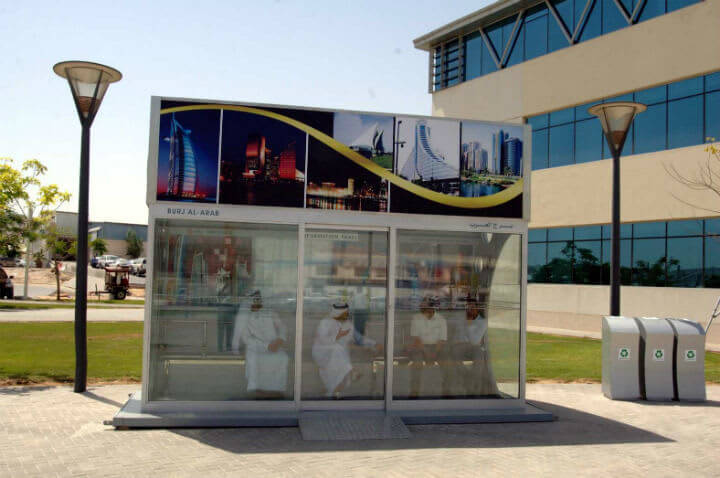 This was certainly the most useful solution Dubai has ever come up with. For being situated in a desert, people might easily get drenched in sweat as soon as they step out.
12. Luxury Cars Abandoned In Thousands
In some cities, people hardly see luxury cars. Whereas in Dubai you see luxury cars from high-end brands including Ferrari, BMWs and Mercedes abandoned in thousands. What a pity.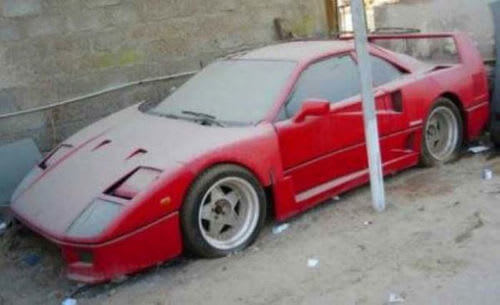 The main reason that leads to this is the Sharia law that states that if anyone doesn't pay the car payments then they will be sent to prison. Hence people prefer to flee than to serve jail time.
13. Premarital Sex Is Forbidden
It's often great to research about the destination you want to visit. Dubai has listed premarital sex as a crime which can get you either imprisoned or deported. Not only is this but PDA and even holding hands with your spouse is frowned upon.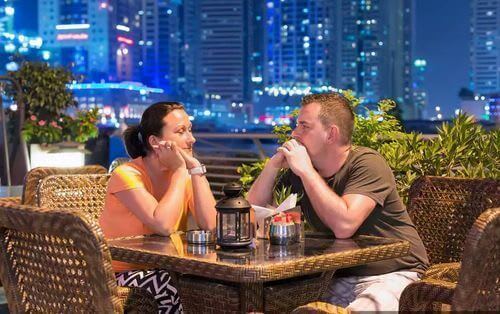 Even foreigners find themselves in trouble after their intimate activities are discovered. However, in some cases women are often jailed too after reporting that they were raped since men are more influential in comparison.
14. The World Islands
The World Islands are a series of 300 small islands constructed in the rough shape of a world map, where each island represents a country, landmark or a region. 
The islands are located 4.0 kilometers (2.5 mi) off the coast of Dubai and 
composed mainly of sand 
dredged
 from Dubai's shallow coastal waters.
15. Tourist Harbour
Dubai has certainly become famous and caught the eyes of many celebrities. Its unusual attractions bring tourists towards it like a bee would come towards honey. In fact, one of the most famous celebrity to visit Dubai happens to be Kim Kardashian herself.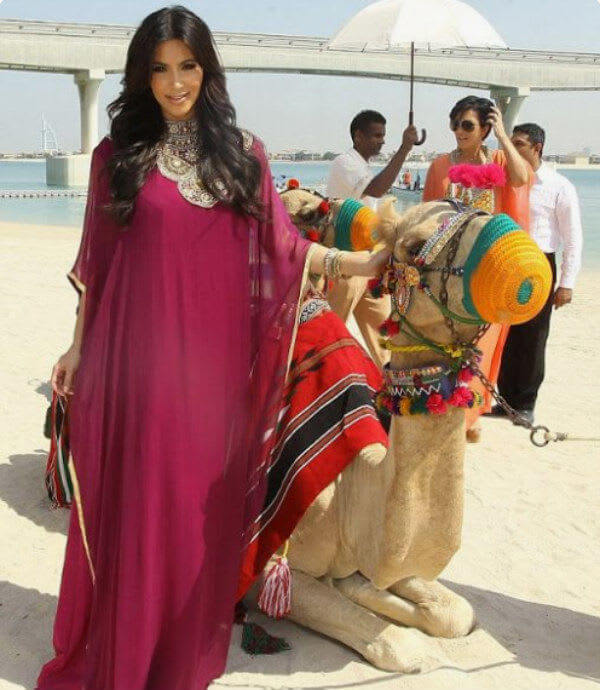 She visited along with other cast members of KUWTK to host a masterclass on makeup. She visited the desert too, shopped in various malls and also went to a centre for children with special needs.
16. Glittering Gold
You don't get labeled as being one of the most luxurious places of the world for anything. Dubai also has the world's largest Gold market. The place is practically a minefield of gold.
The local people have become masters in playing with the metal having it for so long. Anything can be plated in gold but it definitely comes with a heavy price. Dubai may have gold, but it's also the most expensive city.
17. Female Police Force
Dubai also wants to make sure that the gender issues are also solved. Hence, it has a women police force that deals with issues related to that as well as fraud and theft in the city.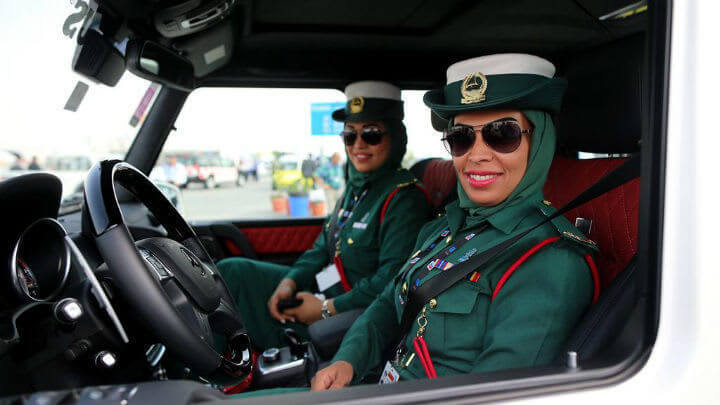 The selection takes place from the population of already working female officers, who have experience working in police stations, watching criminals and protecting important people. The officers should also be fluent speakers of Arabic and English.
18. Cultural Clash
Dubai is a Muslim city where women are required to dress modestly, but it also tolerates foreign culture. The picture below describes the cultural clash perfectly with one woman sunbathing in a bikini while another sunbathes in a traditional abaya.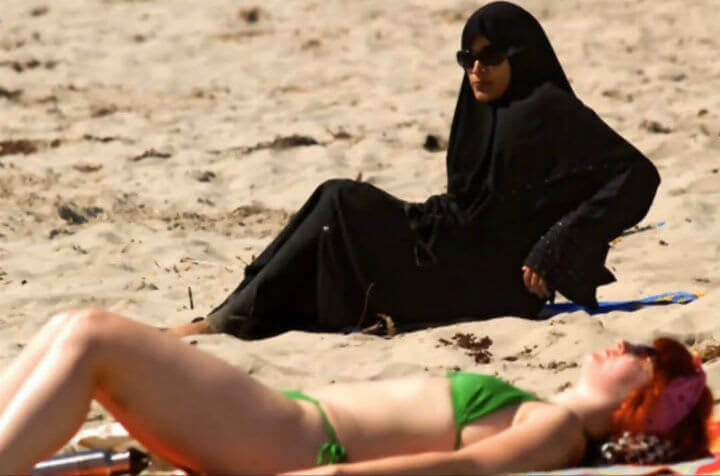 The city has a diverse mix of conservative Muslim and Western beliefs. Dressing modestly is still recommended though, to honor the culture of the place you are visiting but some people still choose to embrace their own culture instead.
19. Best At Everything
Dubai wants to be better than all the other cities of the world and aims at being the best at everything.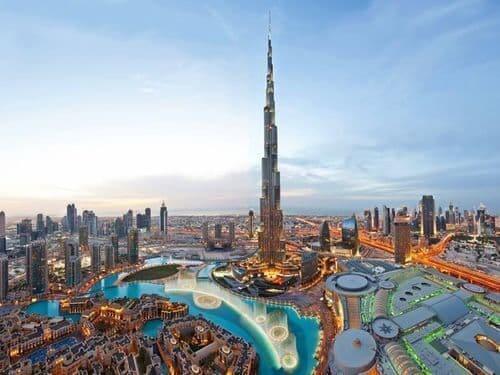 May it be Burj Al-Arab: the best hotel of the world, Burj Khalifa: the tallest building, biggest aquarium or the grandest ski park. Dubai wants to achieve it all.
20. Keeping Exotic Animals As Pets Is A Trend
Buying and keeping exotic wild animals is not only dangerous but illegal as well. But do buyers really care in Dubai? No, instead they have shown a growing interest in owning them as pets.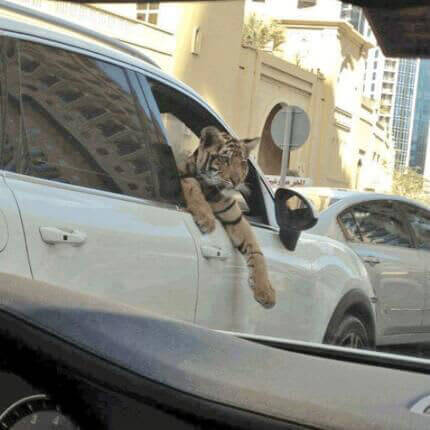 These animals are very expensive and after the poor beings are smuggled from their natural habitats, they are available online for purchase as well.
21. License Plates In Dubai Represent Prestige And Status
Dubai takes even the little things very seriously, yes this includes the licensed number plates as well. Some plates are bought and sold for $14 million or more with 1 digit numbers being the most preferred; then 2 digits, and so on.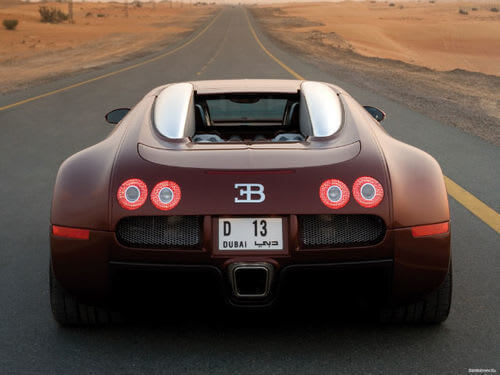 By now you get the concept, higher the number of digits on a number plate, cheaper the price of the plate. Hence, people desire the fewer digits number plates as it symbolizes their status and wealth.
22. Dubai Holds A Quarter Of World's Cranes
Out of a total 125,000 of world's cranes, about 30,000 operate only in Dubai. The budget for infrastructural spending in 2017 was $12.88 billion which was highest in the world.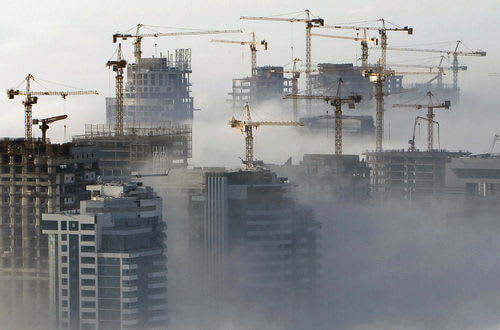 Both the construction and real estate being at the peak of their businesses have increased the demand of construction-related machinery, vehicles and equipment.
23. A Gold Covered Cupcake
In Dubai, all that glitters really is gold, even when it comes to cupcakes. This cupcake costs over 1000$ and holds the record as the most expensive cupcake in the world.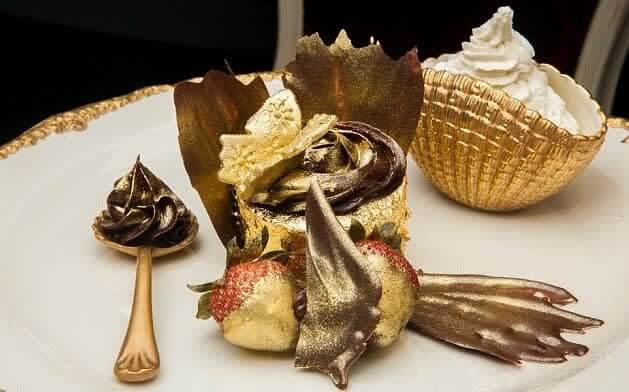 This deliciously high-priced cupcake is named "The Golden Phoenix" and is consist of the finest Italian cocoa, Ugandan vanilla beans, and of course, 23 karat gold. You might wanna think twice before indulging in this amazing cupcake because after eating it, cupcakes will all just feel too simple.
24. Journalist Banished For Being Extremely Attractive
Omar Borkan Al Gala was representing Dubai in the annual Janadriyah Festival that takes place in Saudi Arabia. Unfortunately, he was asked to leave the country for being too handsome.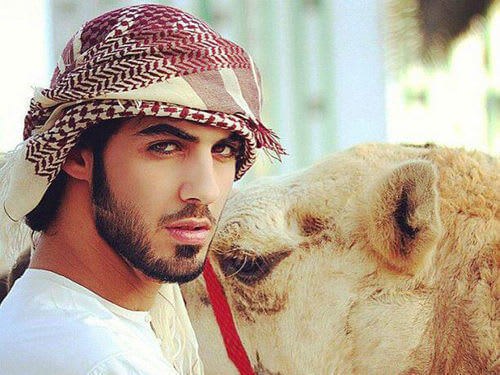 Omar was a model since age 18 and some girls recognized him in the festival and asked for autographs. But when the female admirers grew, authorities interfered and had him deported immediately.
25. Massive Oil Production
Dubai was able to flourish in such a short time. Ever wondered why? Because it's one of the few countries that produce oil in enormous amounts which range from 50,000 to 70,000 barrels per day. This much oil can fill 4 Olympic pools easily.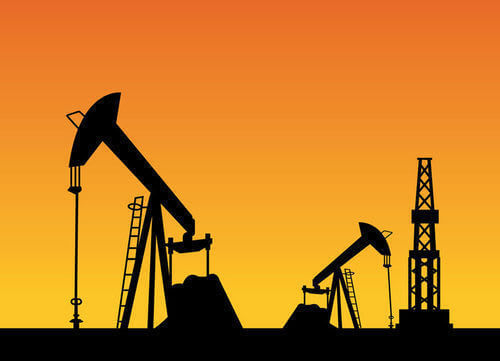 Surprisingly, Dubai produced 400,000 barrels per day in 1991. Now there isn't much burden on oil industry as trade and tourism are present to share the load.
26. No Proper Postal System
Dubai does not follow a certain address system thanks to its increasing growth. Instead, a specific place if left on the mailing label where residents can either draw a map or write instructions.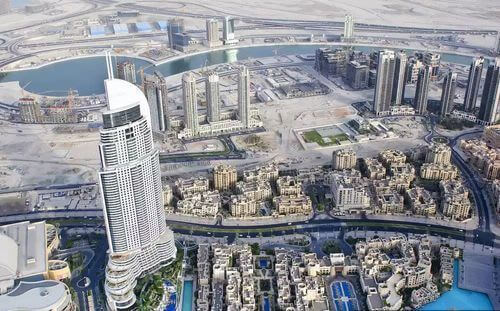 If you plan to visit the city, do have a map on you to get proper guidance.
27. Muslims Are Forbidden To Consume Alcohol
That definitely means that Non-Muslims are allowed to consume alcohol, especially tourists. But only in the vicinity of licensed hotels, restaurants and bars. Other than this, it's highly unacceptable and punishable to drink in public places, even at beaches.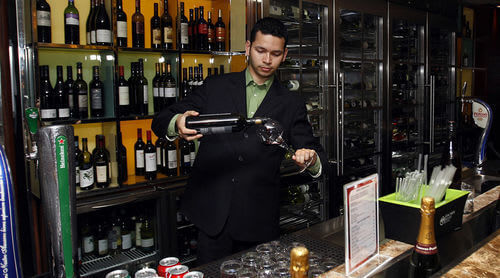 Even though the alcohol served in Dubai is one of the very best, both residents and tourists require a license to buy liquor at a store.
28. Game Of Skyscrapers
Dubai used to have only 1 skyscraper in 1991 but now it has over 400. The World Trade Centre is the only skyscraper in Dubai but now it is surrounded by so many other buildings that increase the beauty of it.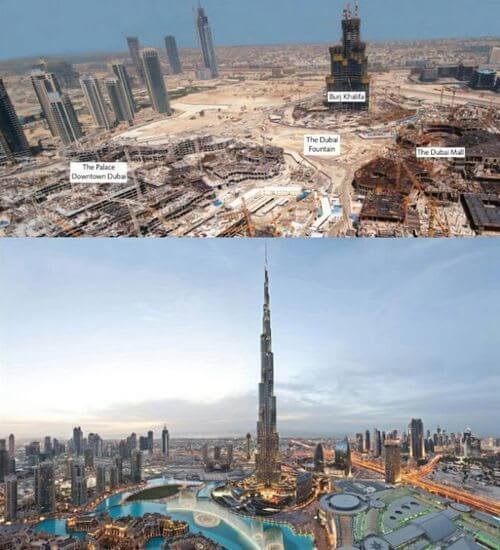 The Skyscraper Avenue or better known as the Sheikh Zayad Road is now populated with exalted buildings including The Burj Khalifa- the tallest building in the world.
29. Dubai Imported Sand To Fill Its Palm Islands
One of the most outlandish megaprojects of Dubai includes its offshore islands. Palm Jumeirah itself is claimed to be the eighth wonder of the world by the city.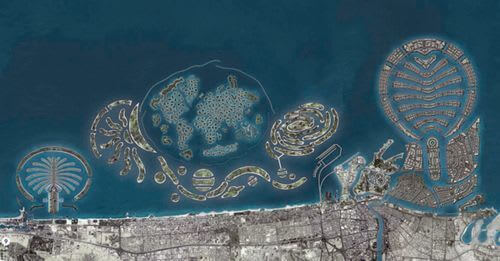 Palm Jumeirah has almost 30 hotels and resorts. Yachts and speedboats can be rented too by private touring companies. Jebel Ali and Deira are 2 more islands currently in development.
30. Biggest Indoor Ski Park
The indoor ski park is situated in Dubai mall and covers an area of 22,500 square meters.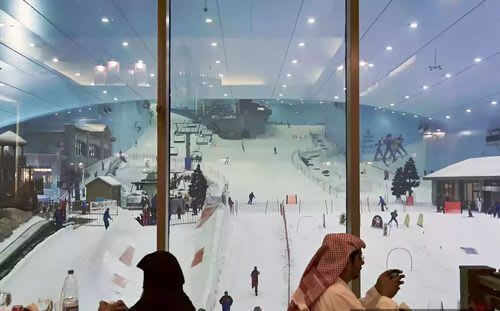 The Park is like an indoor resort which features many attractions. It has an 85-meter-high indoor mountain with 5 varying slopes including a 400-meter-long run also known as the black diamond run.
31. Airport Contribues 33% To Dubai's Gdp
The Dubai airport is a wonder in itself and contributes about $22 billion to GDP whereas oil only contributes about 2% to Dubai's GDP.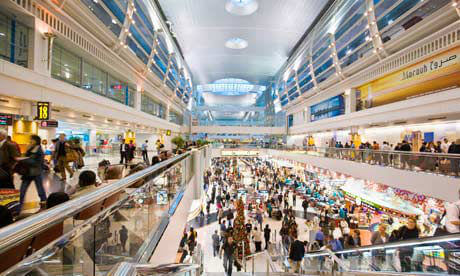 Hence, the airport definitely plays a huge role in Dubai's economy as it supports over 400,000 jobs and has above 90,000 employees.
32. Too Many Cars
Dubai is definitely growing at a very fast pace. Where there were only 13 cars in 1968, now there is no space left on the roads of Dubai.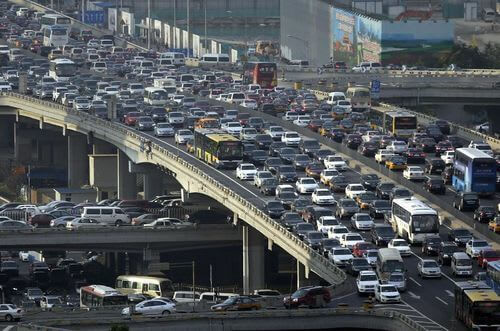 Now the roads are so congested that Dubai had to build double decker roads in order to overcome this issue.
33. Building World's Largest Theme Park
Remember when we mentioned that Dubai wants to be the best at everything? Well now it plans to build Dubailand, an amusement park that will be twice the size of Disney World.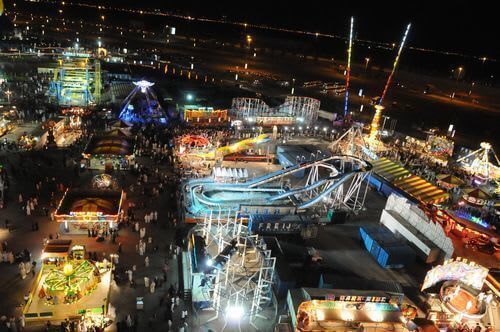 It expects to have 20,000 visitors daily with the attractions it contains.
34. 46,265 Mona Lisa Paintings Honored By Gold Coverage
Burj Al-Arab is the best hotel in the world with 1,790 square meters of pure gold leaf only for covering 46,265 Mona Lisa paintings.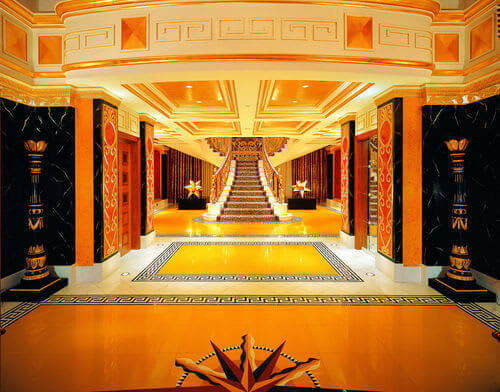 It will also be interesting to know that 39% of the hotel is uninhabitable, it's just for showcasing the massive grandeur of the hotel. Only the Royal Suite is available starting at $20,000 per night.
35. Largest Aquarium In The World
The world's largest aquarium is situated in the world's largest mall. The mall covers a total area of 1,124,000 square meters and its entire basement is home to Dubai Aquarium.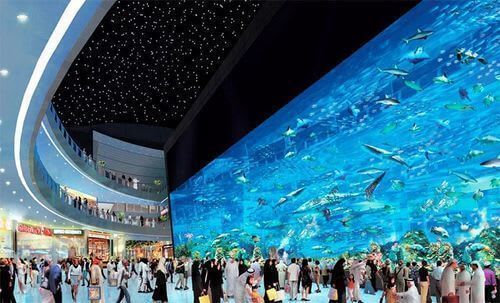 The famous attraction offers a ride on glass bottom boat so that you can view over 33,000 aquatic animals including going cage diving with sharks!
36. Long Lost Flourishing Pearl Industry
In the 19th and early 20th centuries, when Dubai didn't have any of the trade or tourism industry, the only industry that supported Dubai was pearl farming.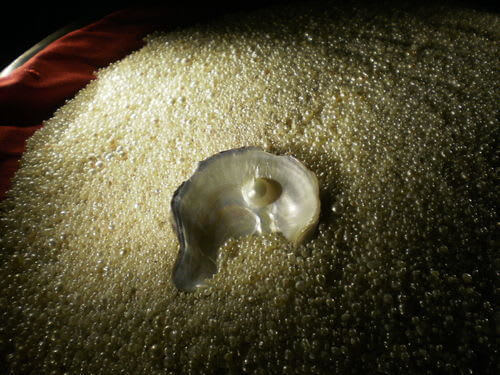 The industry was later destroyed due to many factors including the First World War, Great Depression and the invention of cultured pearl by Japanese.
37. Luxurious Police
Dubai is known to be one of the luxurious places on earth, then why make an exception when it comes to cops? The police force in Dubai has cars from high-end brands including Ferrari and Ashton Martin.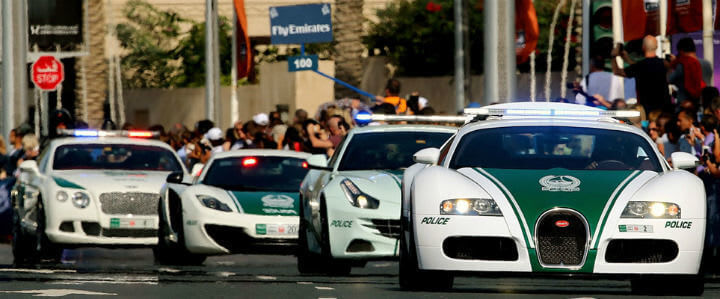 However, since every car costs equal to a student's university tuition in the US, the city follows strict laws and if anyone breaks the law, they find themselves facing prison time or immediate deportation.
38. Camels In Abundance
Being a part of the Middle East, Dubai has quite a lot of camels, for different purposes. These impressive animals are an integral part of daily life in Dubai. You can find racing camels and even foods made of camel milk and/or meat. You won't find many restaurants who serve camel meat though.
You might also want to replace the "regular" chocolate for a camel milk chocolate, as a souvenir for your friends and family. For real adventurers, a special experience might be the camel desert safari just outside of the city. There, you can see and experience the Bedouins life out in the desert.
39. A Growing Mark
The way Dubai has grown is definitely worth mentioning. From being a mere desert with some buildings in 2005, the way the city has expanded is astounding.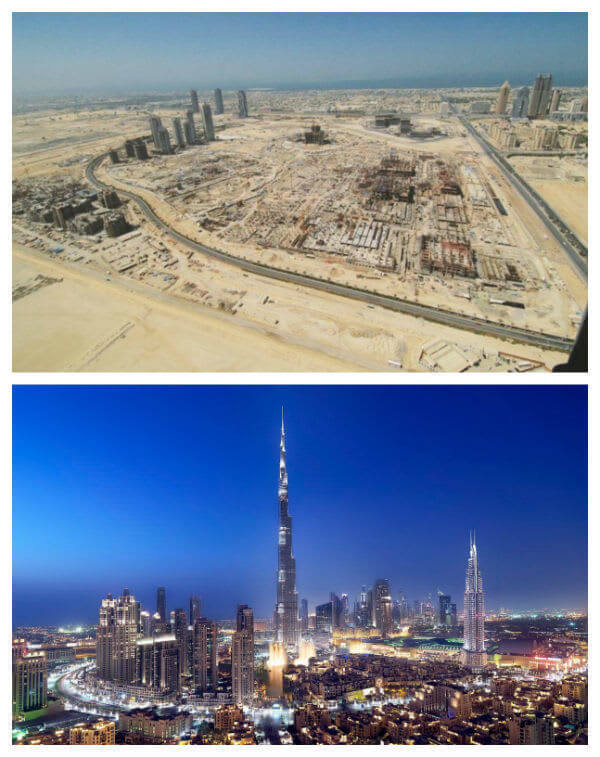 Dubai today is unbelievable. The city is thriving with its unusual attractions, skyscrapers, fountains, man-made islands and so much more!
40. Infrastructural Growth
Dubai is a city that definitely doesn't want to stop its growth anytime soon. It now houses os many cranes for construction that its difficult to make count but it approximately adds upto 25% of the world's cranes.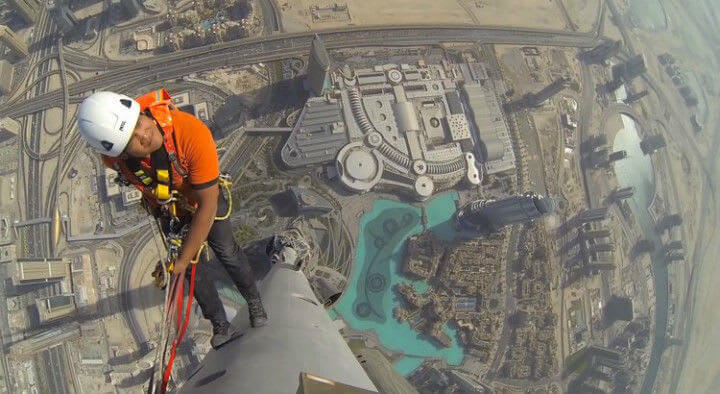 Dubai is then followed by Sydney, Australia on the list. Then Seattle is followed by NYC and then LA.
41. Free Food To The Poor
Charity food is one of Dubai's cultural symbols, especially during the holy month of Ramadan. It's common to see sights like the one below in malls around the city, where the poor and unemployed people of Dubai are provided with free food. Unfortunately, this is not something you can find in many cities around the world.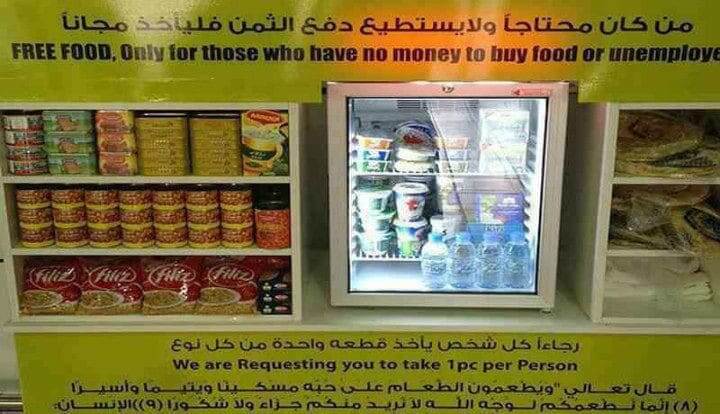 "We keep everything from Laban Up to fresh yogurt. Then there are juices and water besides Arabic bread and ready-to-eat tuna meat or pre-cooked macaroni for anyone to come and take it for free," a mall manager says.
42. Owning Exotic Animals
With a GDP above $105 billion in 2015, people of Dubai certainly know how to flaunt their wealth. One of the ways to do this is by owning wild exotic animals such as baboons, monkeys and lions.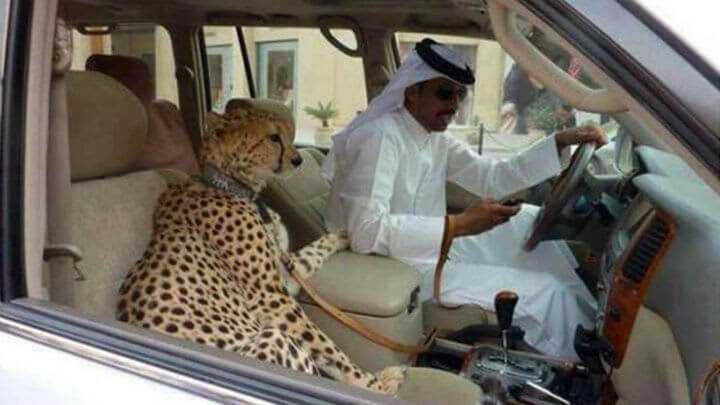 Owning the most expensive exotic wild animals is a symbol of wealth in Dubai. But now the government has banned it due to the animals being smuggled from thei natural habitats. Now people get a 6-month jail time or $136,000 fine.
43. Luxurious Scenes
With its growing population, Dubai suffers from increasing traffic jams. Eventhough being stuck in a traffic jam might be frustrating, in Dubai you can enjoy the sight of many luxurious cars, as seen in this picture.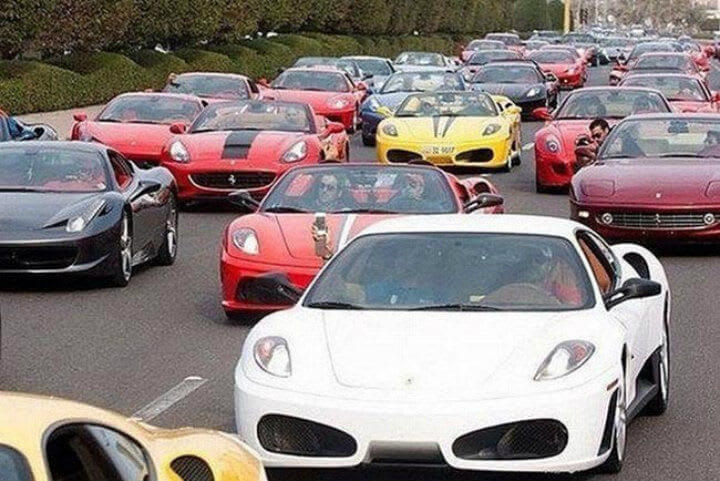 The size of the city and its continued growth mean the traffic is inevitable. The government attempts to reduce traffic by building double decker roads as well as working on the already built Metro in 2009.
44. Anything Is Possible
Anything can be plated in gold in Duabi. And yes, that includes your car too. If your giant house, yachts and collection of exotic wild animals isn't enough to capture attention, then your goldplated car will do it definitely.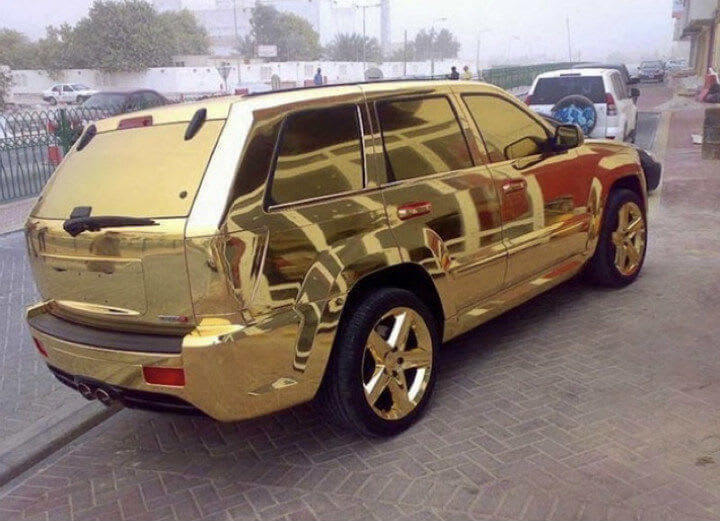 Sure, the shining car may throw off the other drivers to the side of the road and cause mild blindness, but all you need to worry about is flaunting your wealth, right?
45. Super Luxurious Public Bathrooms
When using public bathrooms, you would usually try to spend as less time as possible in it. Even if they look nice, we get this icky feeling and try to get in and out as fast as we can. Well, that's not the case in Dubai.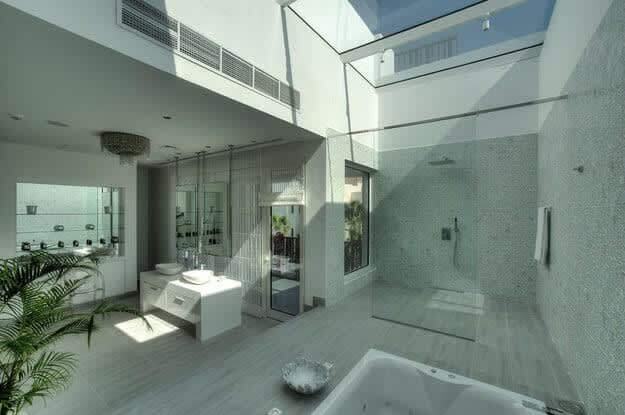 This public bathroom in Dubai is nicer than we could ever imagine. We'd happily chill in here for the rest of the day, especially if we could to use this amazing rainfall shower and jacuzzi!
46. Special Beaches For Women And Families Only
While family beaches is a common thing around the world, tourists in Dubai might be surprised to find that there are beaches designated for families and woman only. Single men are not allowed to enter those areas and people who do, must wear "respectful" beach clothes.
Women in these beaches are required to be fully covered by clothes. Locals say that it's comfortable for women to have special beaches where they can feel free to walk around without being disturbed or disturbing others. It's also nice for them to have beaches that are more respectful of their religious and cultural beliefs. It ensures that anyone can avoid things like smoking and loud music, especially families with children.
47. No PDA
Unlike the UAE, Dubai does somewhat bear the Western culture, but when it comes to displaying affection, even Dubai draws a certain line.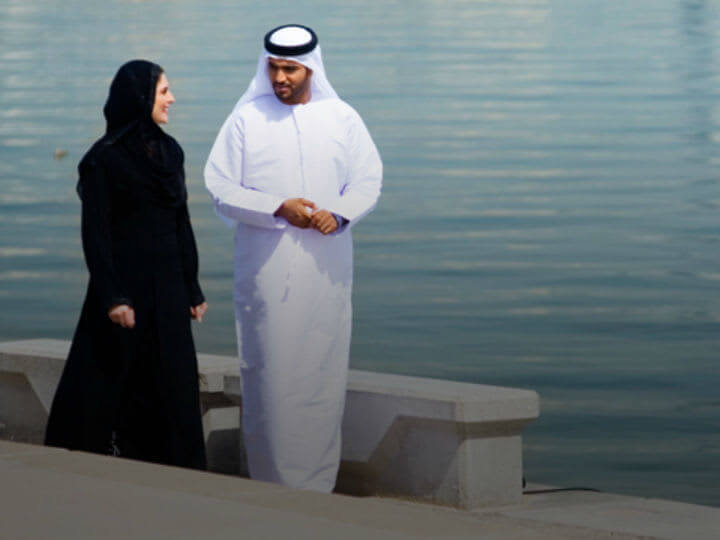 Only married couples are allowed to hold hands in public, and that is where the love ends. Any other physical contact is frowned upon and there is no need to shake the hand of a woman unless she does so first.
48. Desert Tortoises
These rare desert tortoises are difficult to spot, an endangered species, and not really friendly to humans. But as we learned by now, the people of Dubai just love exotic pets, whether they are wild cats like tigers and cheetahs, or more tamed animals like these turtles.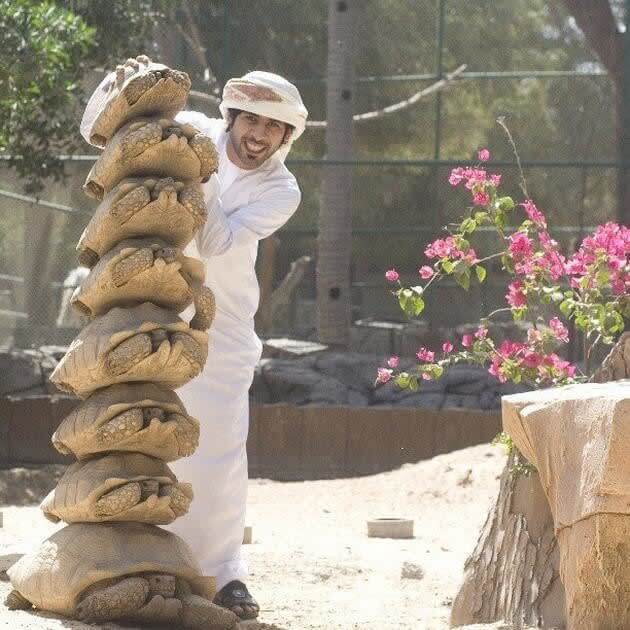 Look at this guy, showing off his wealth. He has an impressive total of eight desert tortoises. The poor hard-shelled creatures even got stacked in order for him to get the perfect picture.
49. The Bigger, The Better
This phrase was definitely made for Dubai as the city that basically plays in gold has no issues building giant skyscrapers with each project it takes on.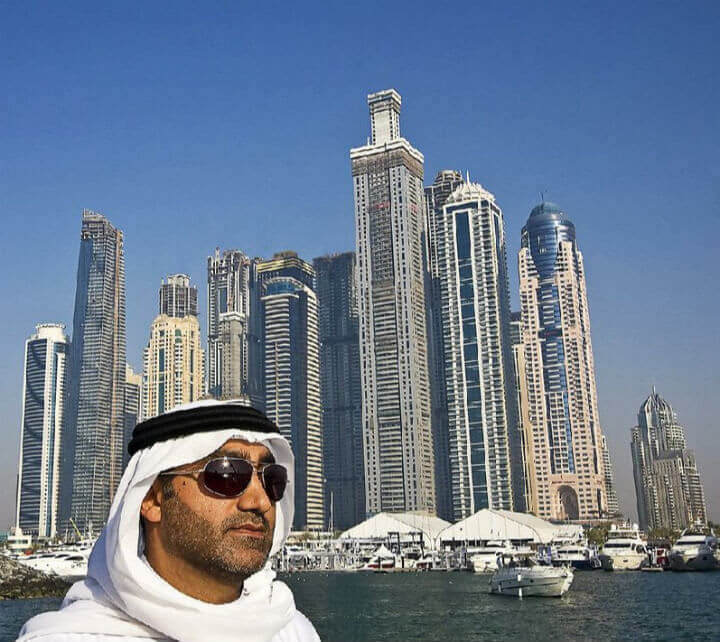 The city usually has the biggest of everything. Burj Khalifa: the biggest building which is 2,722 feet tall. Then the city also hosts the biggest indoor ski facility and the biggest mall of the world.
50. Hottest Places On The Planet
January happens to be the coldest month in Dubai with the average temperature being 75°F at daytime and 57° F at night.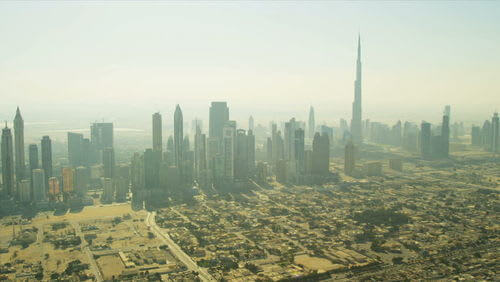 Whereas summers in Dubai are almost unbearable with highest average temperature being 106°F at day and 86°F at night.