There are specific photos that you can expect to see as you scroll through your Instagram feed. These photos have become basic like the gym mirror selfies to seem athletic or the pose on top of a mountain to seem outdoorsy. An Instagram page called "Bros Being Basic" started recreating these predictable pictures, and the results are hilarious. Continue reading to see these basic bros.
1. "With My Beaches"
When girls go to the beach with their friends. it is basically just to have photoshoots. Basic girls want to get as many pictures as they can so they can post them year-round on Instagram.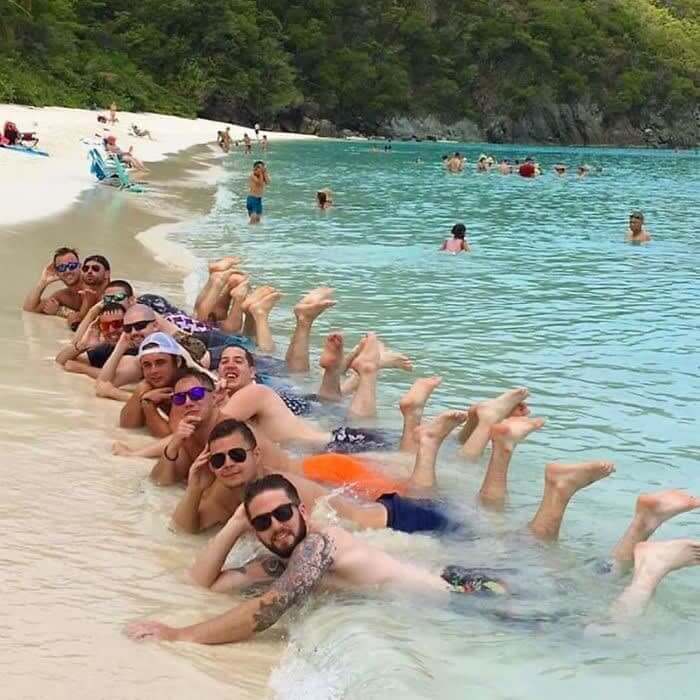 They need pictures to post for their friend's birthdays, to get their crush to notice them, and when its the middle of winter, and they "miss summer." 
2. The One Friend Who Is Always Extra
When your friends tell you that brunch is going to be casual and you don't need to dress up, but the basic girl inside of you says you should wear heels and a clubbing outfit.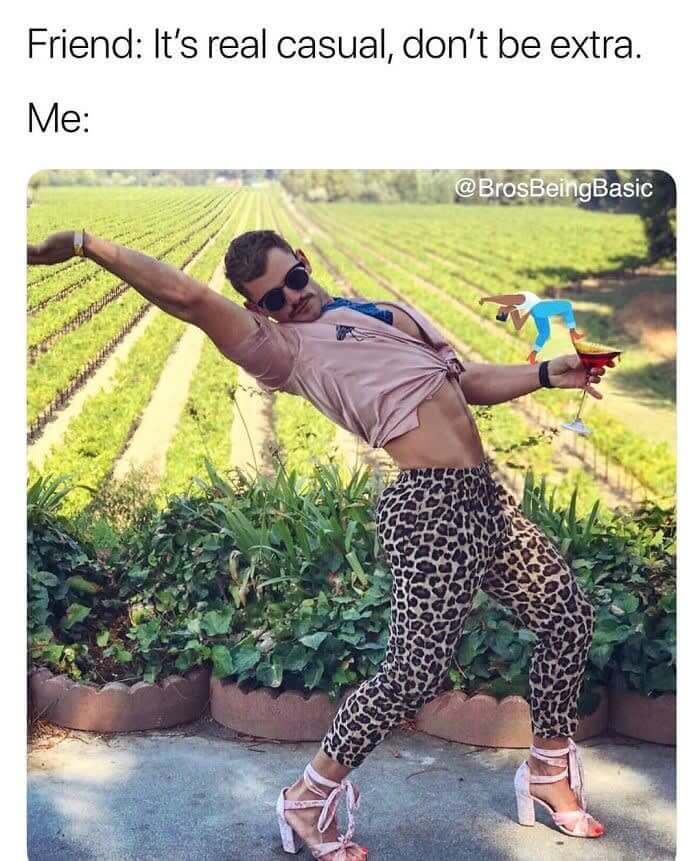 We all have that one friend who always shows up with her hair and makeup done, looking like she is ready to hit the town for a night out. 
3. #GymLife
If basic girls don't post a gym selfie, no one will know that they worked out, and then there will be no point in going to the gym.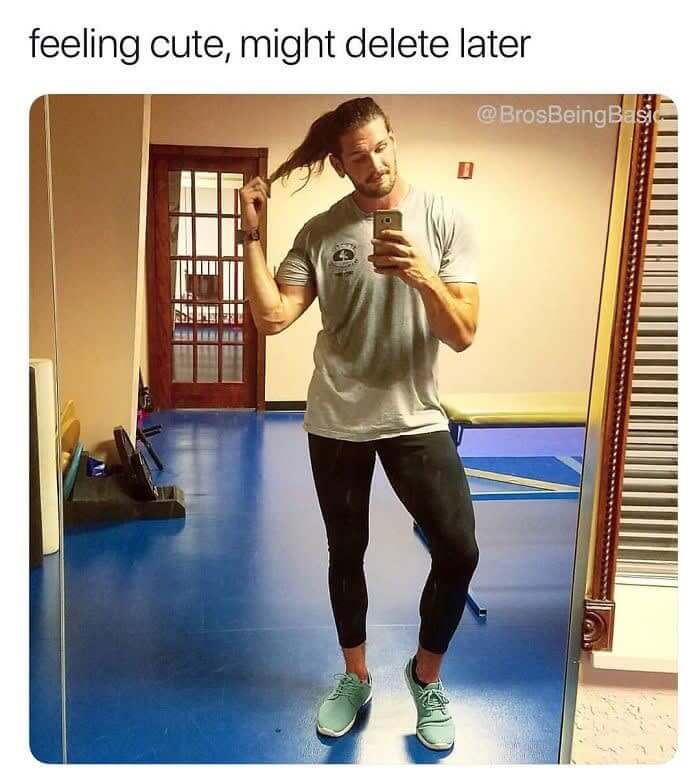 It's also a way to let your crush know that you like to stay fit, and you love working out. 
4. Post Break Up Instagram
After a breakup, ever basic girl goes on Instagram to post the best picture of themselves in little to no clothing to show their ex what they lost.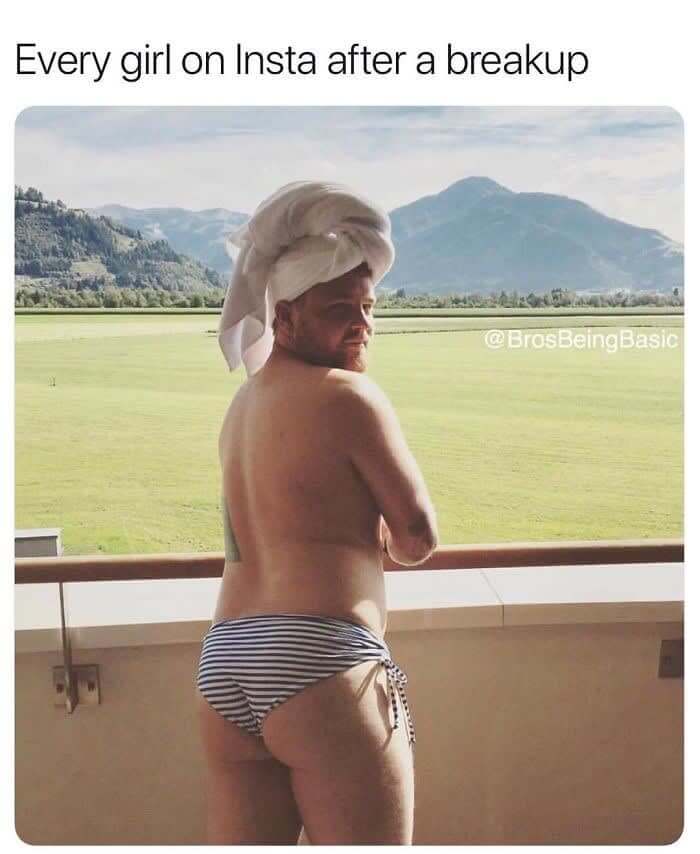 It's also a way that they let other guys know they are single now and can slide into their DMs. 
5. "Who Run The World..Girls"
Whoever said leggings don't qualify as pants were wrong. If they are not see-through, you can wear them as pants.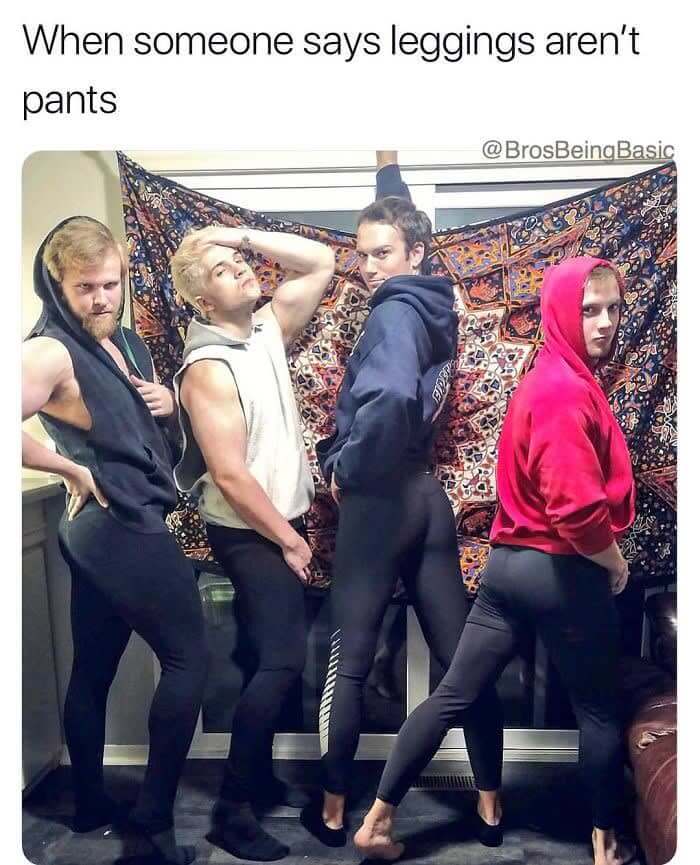 They are comfy and cute and can be worn day or night. They are the most versatile item in every basic girl's closet. 
6. "Needed Some Me Time"
When you didn't do anything at work, but you convince yourself that you deserve a glass of wine and a long bath to relieve the stress from the day.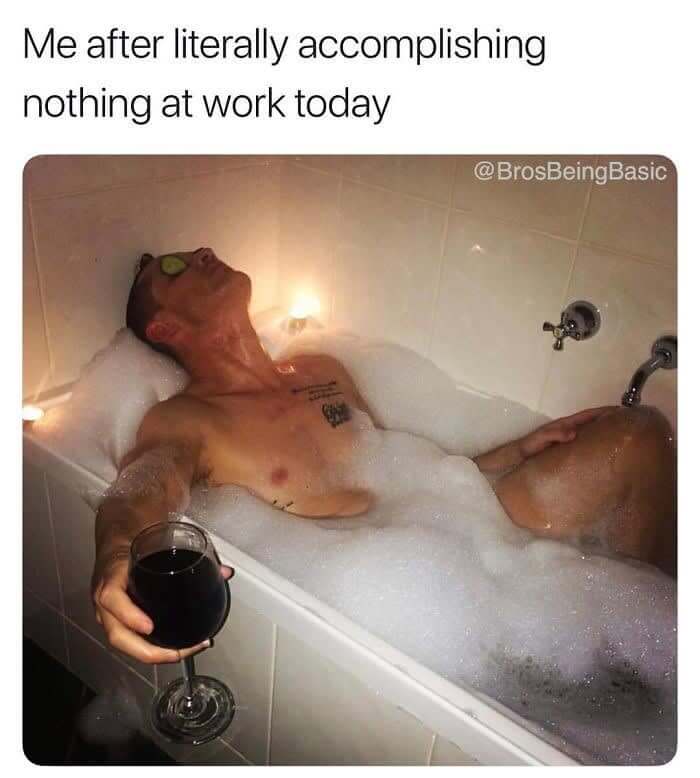 Self-care is essential, and there is always a reason to relax in a warm bath, no matter how much work you didn't do today. 
7. "Unicorn Floaty Power"
Unicorn floaties are an essential item for basic Instagram girls. It doesn't matter what season it is; a floaty is always a good idea.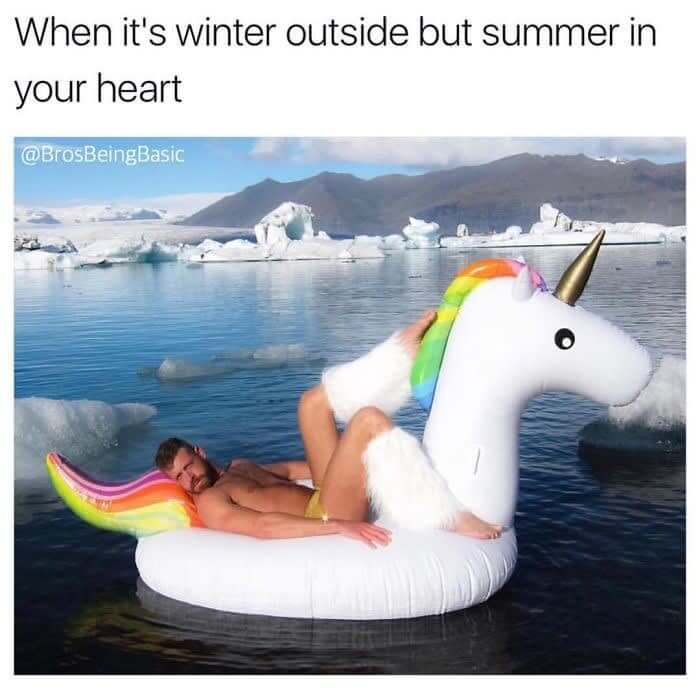 It could be the dead of winter, but that wouldn't stop basic girls from throwing on a bikini and sitting on their floaties just to get an Instagram. 
8. "Gunna To Take My Horse To The Old Town Road"
When you and your friend are really into horses but don't want to seem like crazy horse girls, so you have to make your horse pictures look high fashion rather than nerdy.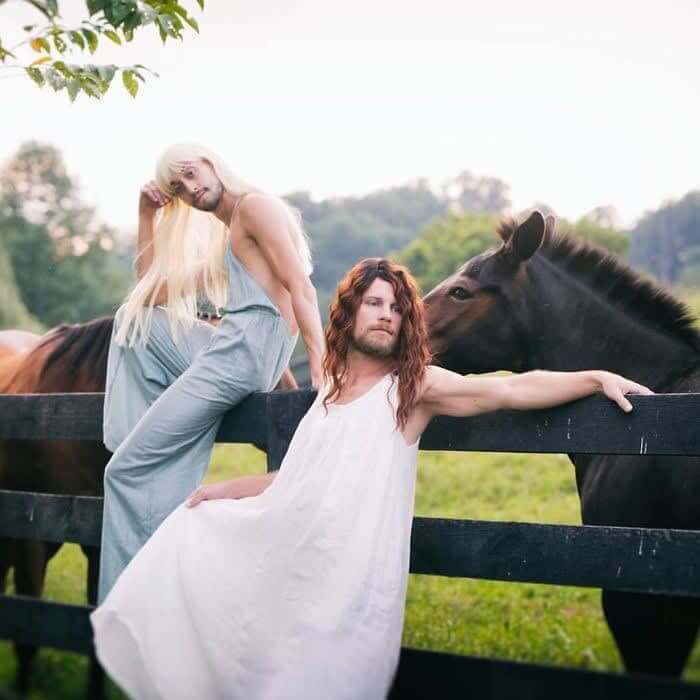 This looks like it could be straight out of Vogue, and everyone knows a picture like this would get so many likes. 
9. "He Said I Do!"
Have you ever seen those cheesy bridesmaid photos, and you wonder if the girls were actually excited or if it was posed.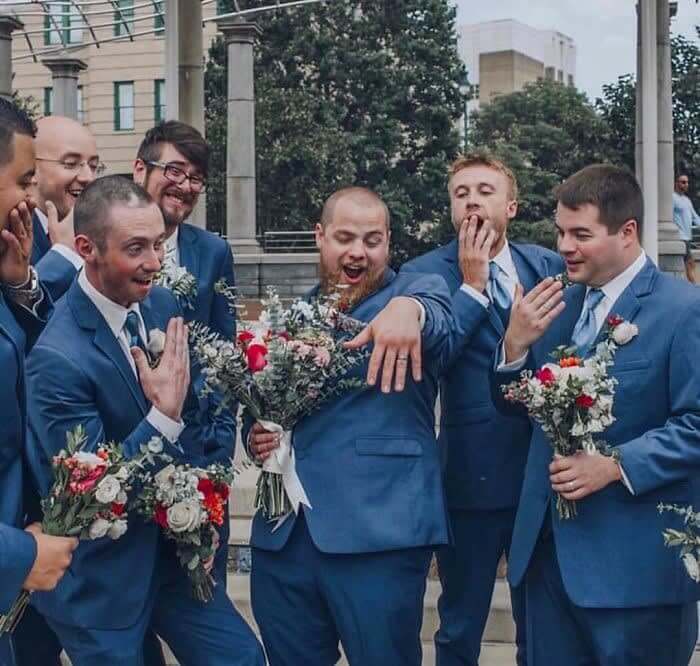 The picture was probably staged to look cute, but you know deep inside, every girl in the picture was really excited for their friend to get married. 
10. Just A Mermaid Out Of Water
Mermaids have become very popular amount the basic Instagram girls. Any time there is a chance to throw in something about mermaids, they will take it. 
Now, you can buy the most random mermaid related things like a mermaid tail blanket. It might be basic, but it still looks cute for a photo. 
11. "Walking Into Coachella Like..."
Coachella is the epicenter for basic girls. There are a few things that everyone wheres if they are basic, like flower crowns, crocheted shirts, and floppy hats.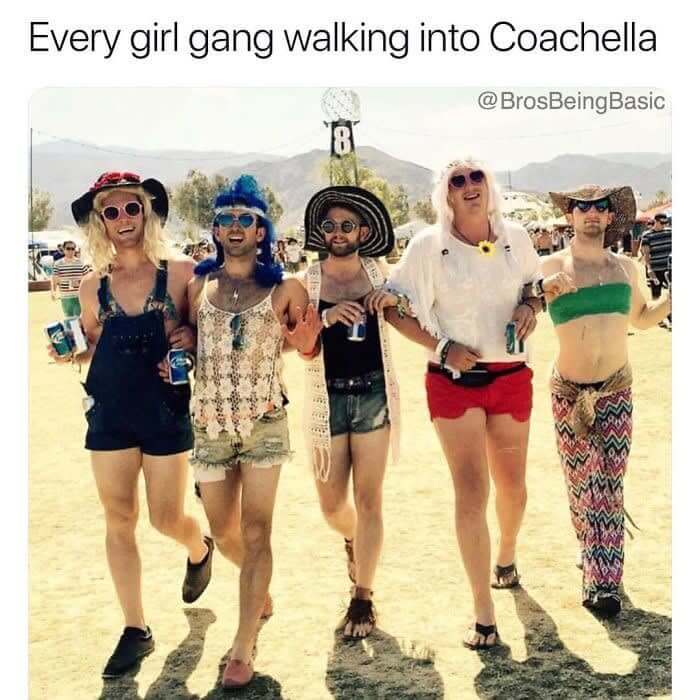 Also, everyone takes the same picture in front of the giant Ferris wheel or walking arm in arm with your besties. 
12. "Felt Cute, Might Delete Later"
Saying "felt cute, might delete later, is the most basic Instagram caption a girl could ever write.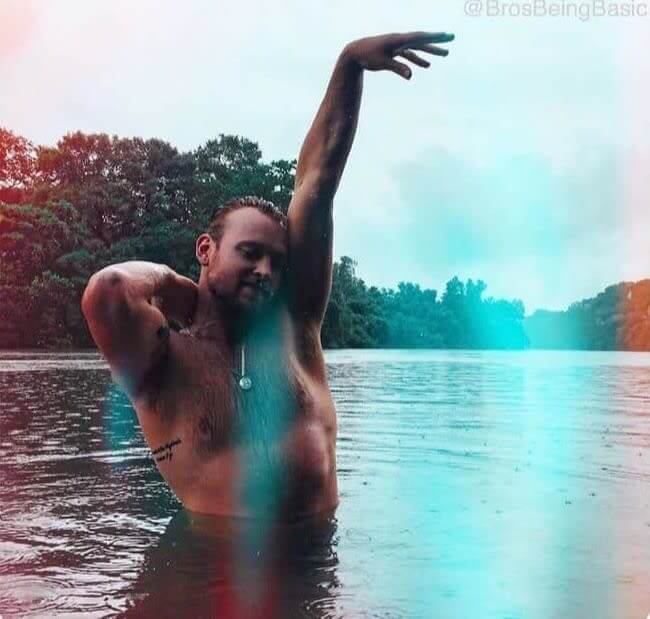 They are definitely not deleting the photo, but they did want to tell everyone they were feeling cute, and that's why they posted it. 
13. Dog Dad
When you love your dog so much that you carry it around in a baby carrier, and you need to share it with everyone because you want to seem funny.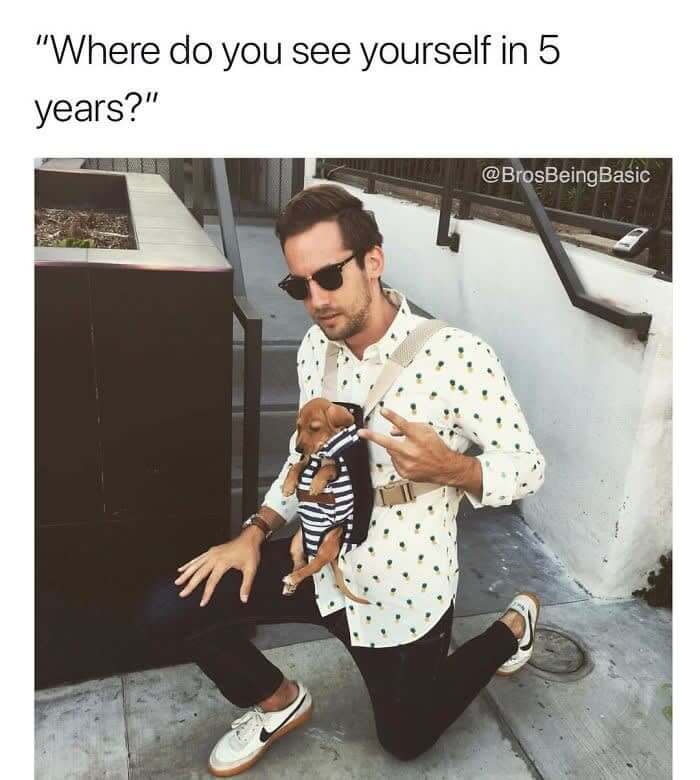 Everyone has goals in life, and we don't blame the people who want to be full-time dog parents in five years because that is also our plan. 
14. "Taking A Walk On The Wild Side"
If you go on in nature and don't document it, were you ever actually outside? It is important to show the work that basic girls do more than post on Instagram.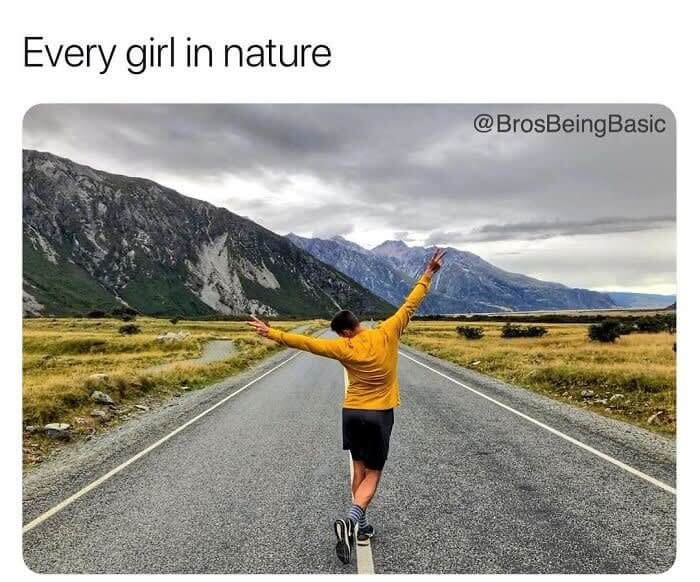 Also, every girl does this same pose, and we still don't know why but it makes for a basic Instagram. 
15. "Jingle Bell Rock"
The movie that all basic girls live by is Mean Girls. Also, every girl tries to recreate the Jingle Bell Rock scene the second it is holiday season.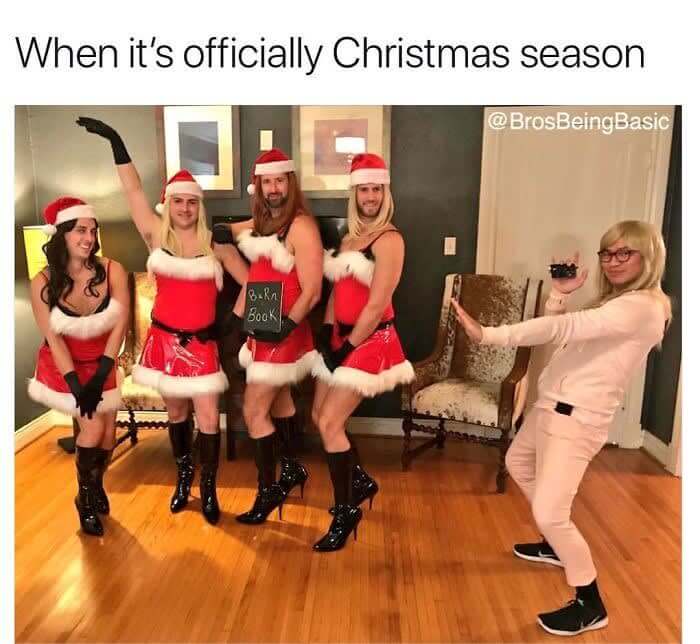 It's as if Thanksgiving dinner ends, and suddenly basic girls are pulling out the Christmas decor three seconds later. 
16. Taking A Quick Shower
When you say you are going to take a quick shower, but you end up performing a live concert with three encores for your imaginary fans.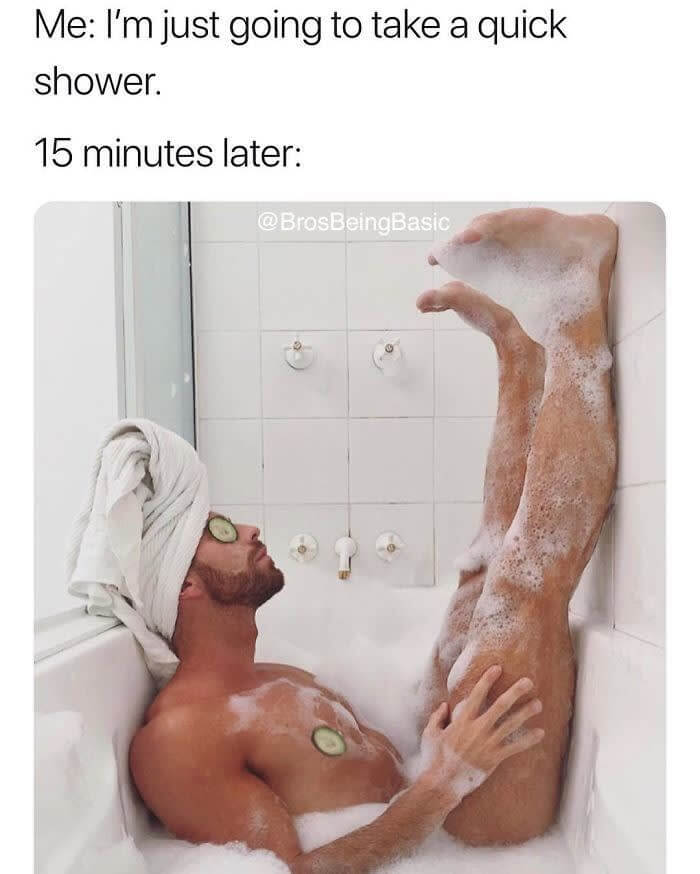 Girls are so easily distracted in the shower because it is the best place to pretend like you are a popstar. 
17. When Is The Baby Due?
Baby announcements used to be simple until Beyonce posted her over the top pregnancy announcement.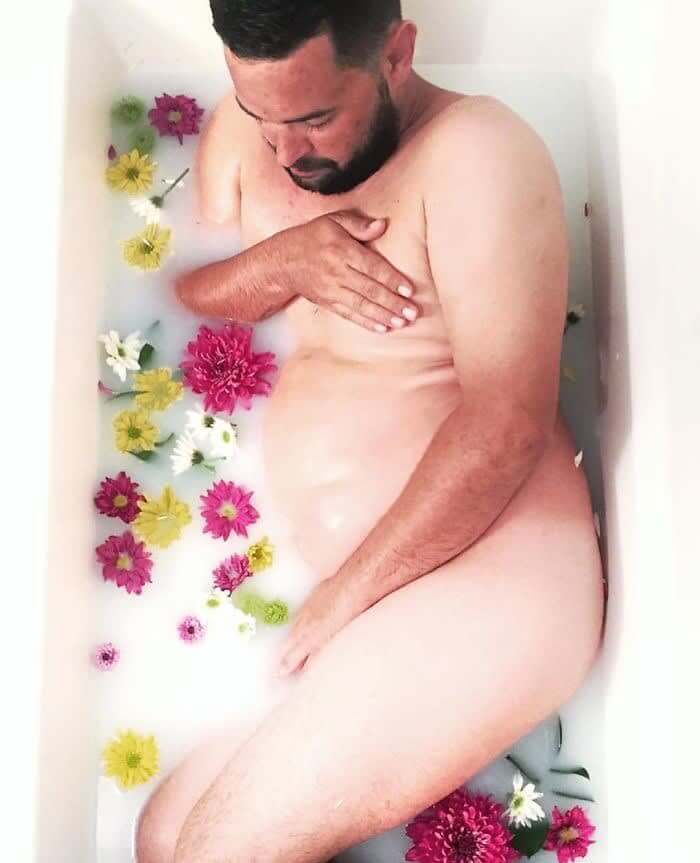 Now everyone has to be extra so they can feel like Beyonce. We hate to be the people to say it, but no one can top Beyonce's pregnancy photo. 
18. "I'm Gluten, Dairy, and Soy-Free Now"
Going gluten-free has become a trend over the past few years, even when it is unnecessary for your health. Certain people can't eat gluten, and some people only do it to follow the trend.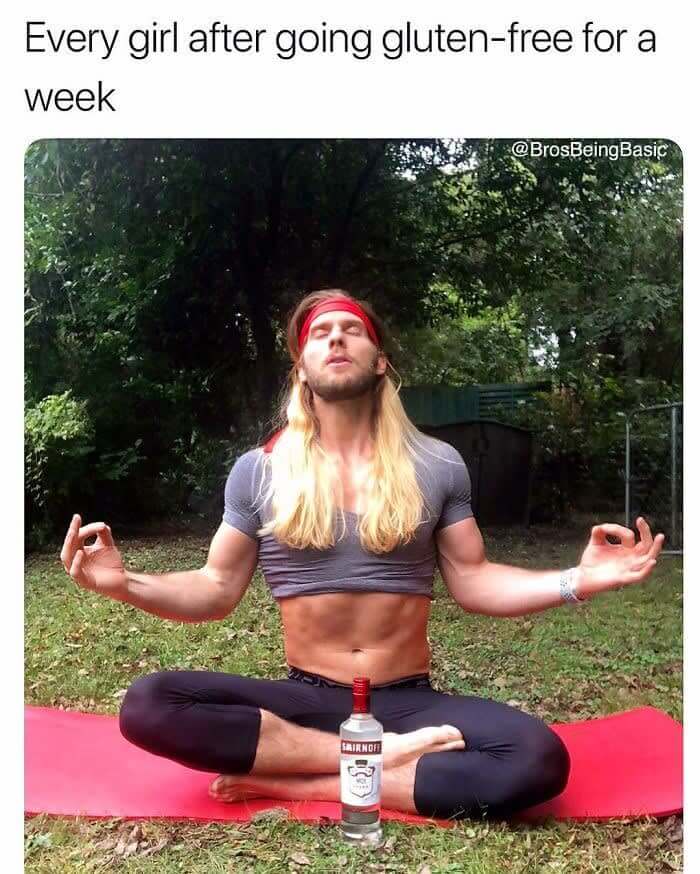 The people who go gluten-free as a trend are the people who talk and post about it the most. 
19. Thirty, Flirty, And Thriving
When you tell your friends you want a low-key party, but secretly you want it to be your most extravagant birthday ever,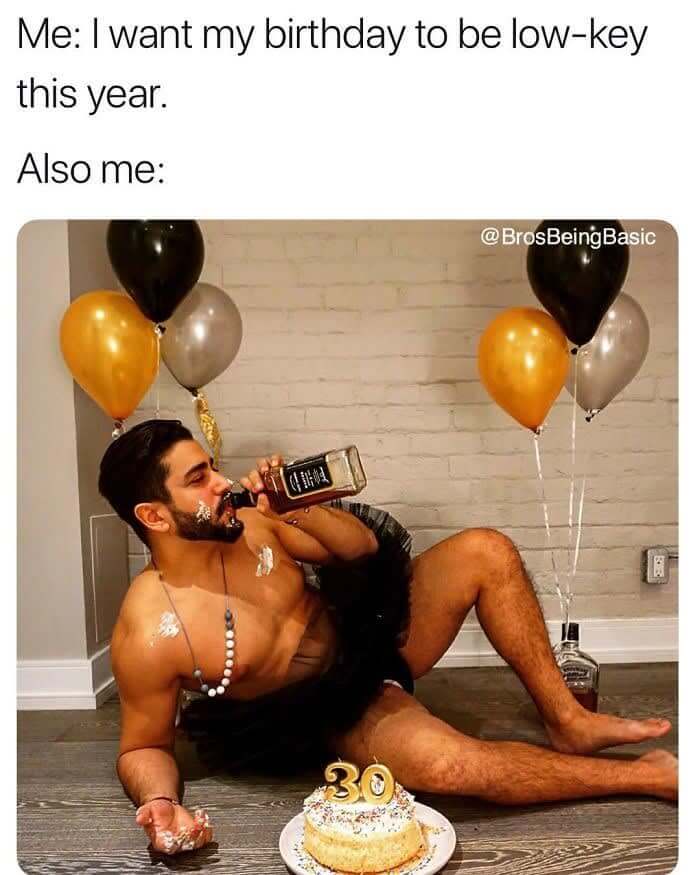 Some girls like to pretend that they don't care about birthday parties and getting a good Instagram, but it is all lies. 
20. Boys Just Wanna Have Fun In The Sun
When you go to the beach with your friends, and everyone has to wear coordinating swimsuits to get a good picture for Instagram.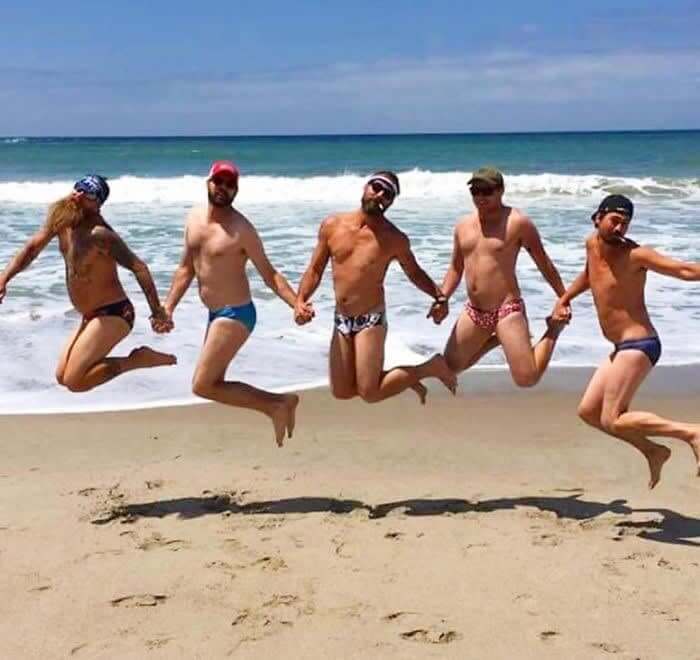 You always have to bring someone along who can take those cute jumping photos for you and your friends. 
21. Girls Night In
"Ok, so I went out with this guy from Bumble, and he was really cute, but he talked about his ex for half the date and then cried. It got weird."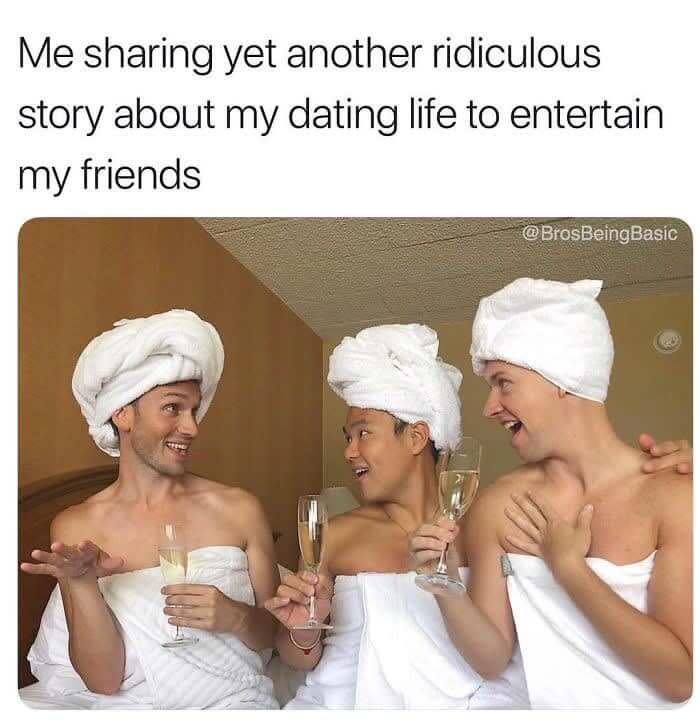 Your friends secretly get excited when you tell them you are going on dates because they can't wait for the entertaining story. 
22. First Day Of Spring Had Us Like..
When it's finally spring and you and all your girls go to the lake to soak up some sun. It wouldn't; be a fun day without taking some scandalous pictures.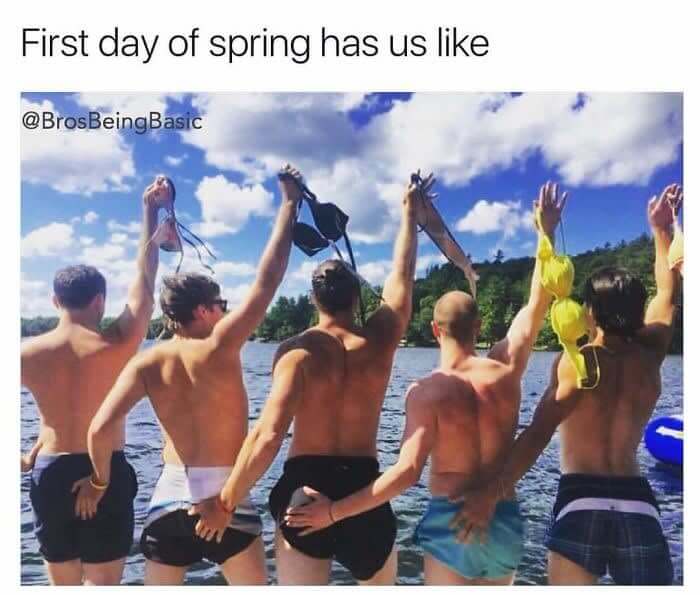 Every basic girl loves to take their top off and hold it up to the camera to seem daring and risque. 
23. Summer Time At The Pool
When you and all your friends are at the pool together, and you want to show off your squad.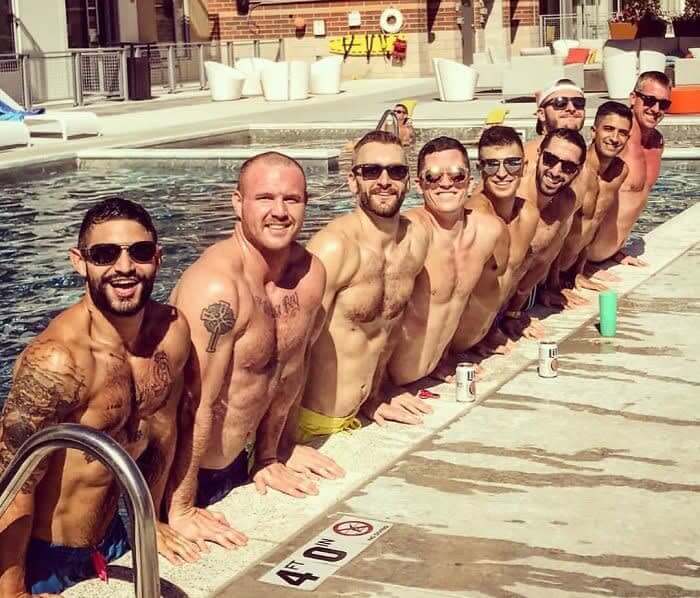 These guys are the ultimate squad goals. They like to show off their muscles and tattoos as much as basic girls like to post bikini pictures in the middle of winter. 
24. Pics Or It Didn't Happen
When basic girls go on vacation, they have to take as many pictures as possible to prove they are in a tropical location having the time of their life.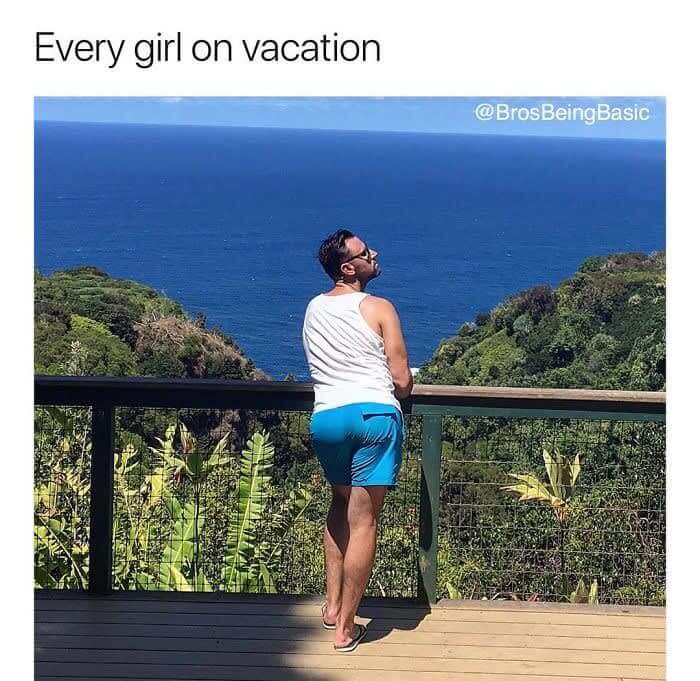 Also, the most common picture is to turn away from the camera and have a gorgeous view in front of you to give everyone vacation envy. 
25. Every Girl When They Go On A Boat
When you girls go on boats with their friends it is like something in their brains says they have to take a million pictures.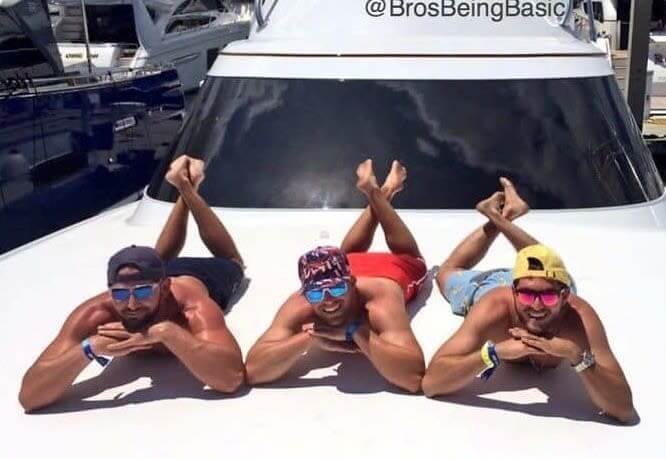 It is even funnier when they coordinate poses. The caption would also be something along the lines of "Hotties on a yachty." 
26. Once It Starts To Get Cold, The Uggs Come Out
When the weather drops below 50 degrees, every girl pulls out their Ugg boots for the season. These are a staple in ever basic girls wardrobe.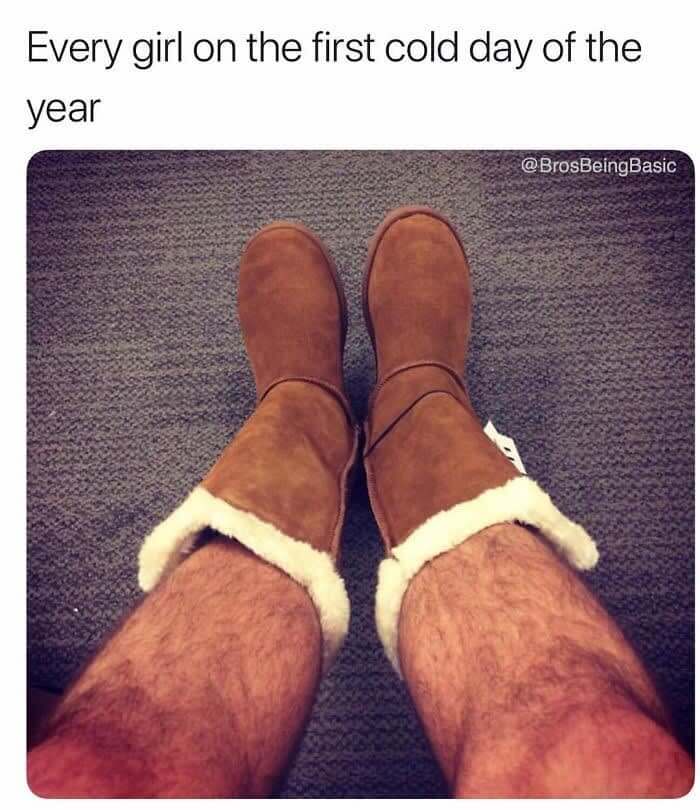 These aren't particularly fashionable, but they do keep your feet extra warm. 
27. "Does My Butt Look Good?"
When girls go on vacation with their friends, you can be sure that your Instagram feed with be flooded with pictures of them.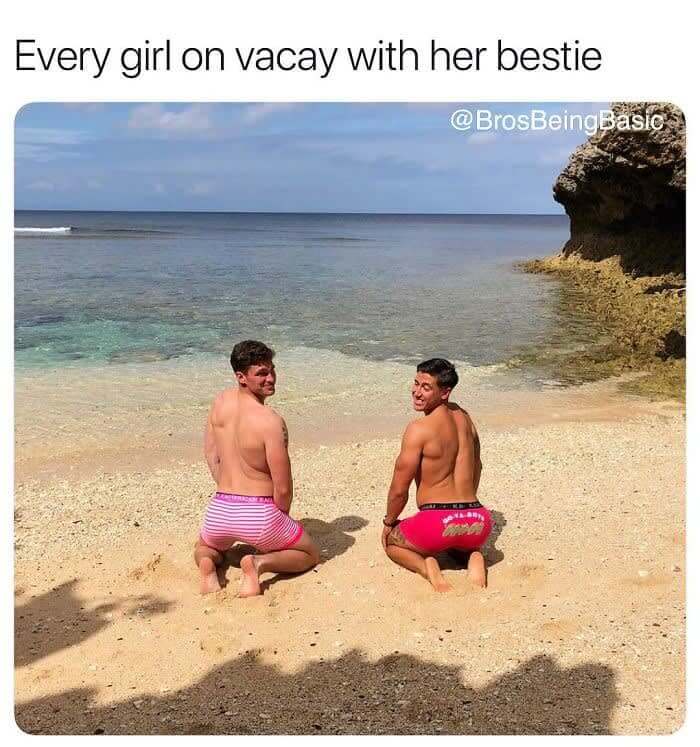 They will also post at least ten Instagram stories a day, and they will have the same things on both of their stories. 
28. #StudyAbroad
After a girl studies abroad, every sentence that comes out of their mouth will start with, "When I studied abroad in Italy..."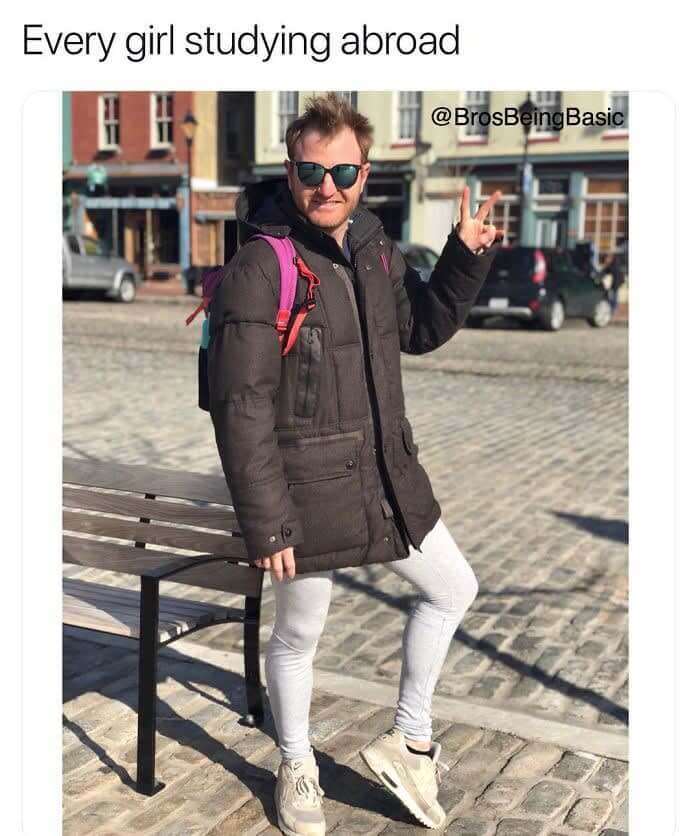 She will compare everything to her study abroad experience, and you will never hear the end of her stories or how amazing the food was.
29. Hotel Room Selfie
What is the first thing basic girls do when they check into a hotel? They find the best place to take a picture, so all of their followers will know they are at a hotel.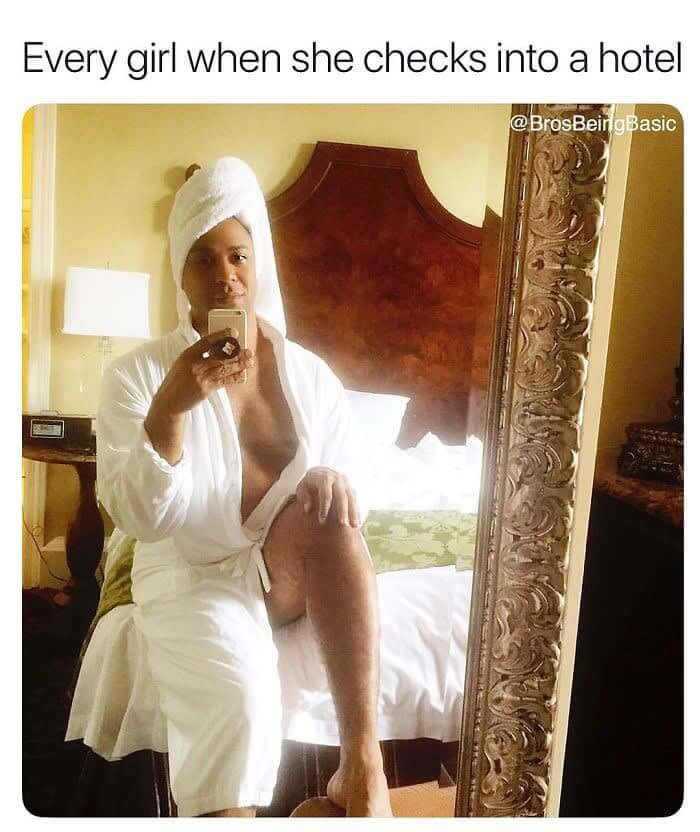 The picture is even better when they find the complimentary robe and take the picture after showering to seem more luxurious. 
30. "Besties and Boats"
When its Memorial Day weekend and you and your friends go on the first boat ride of the summer, it has to be documented.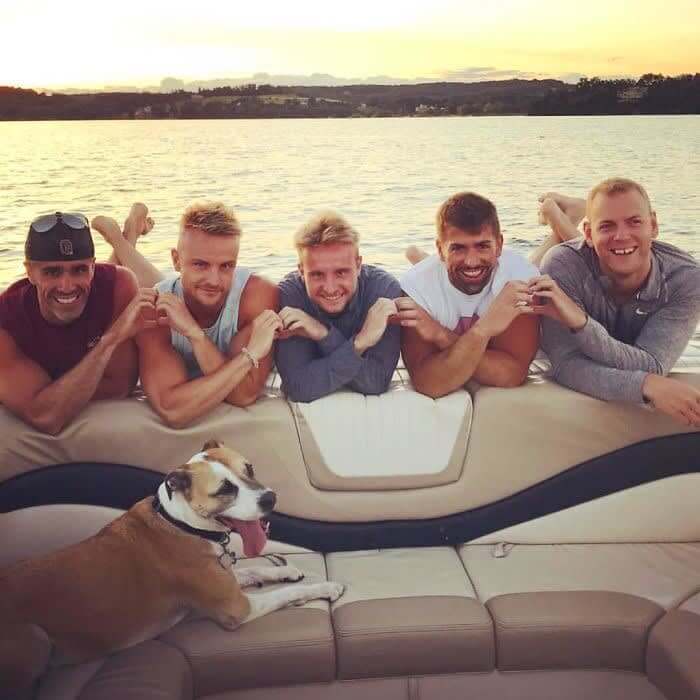 Sunsets and heart hands couldn't be more basic—also, bonus points for including a dog in the picture. 
31. "Pumpkin Spice Latte, Please"
Once girls put those Uggs on when it gets cold, they do not come off for the rest of the winter.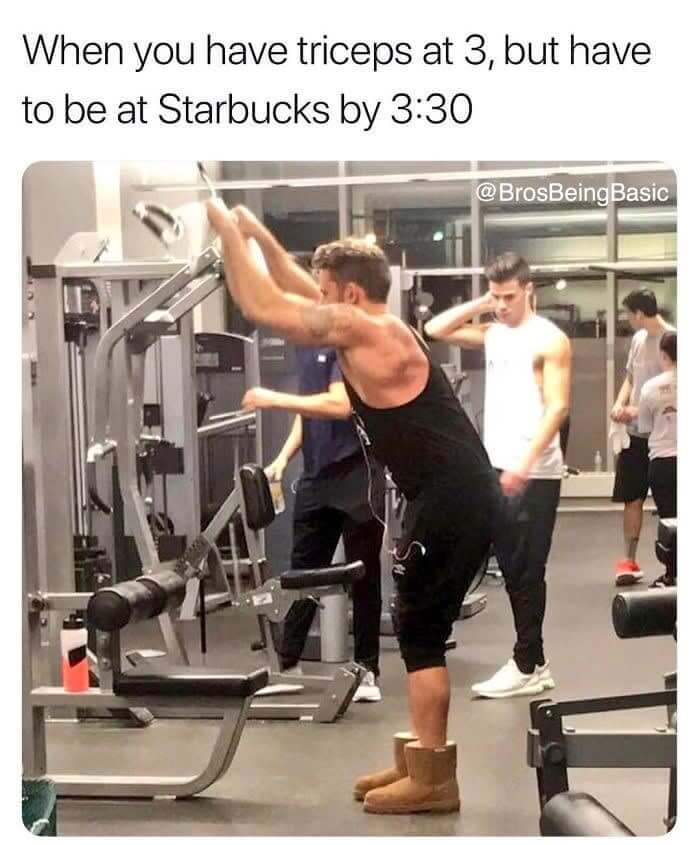 When girls go to the gym in the winter, they have to be prepared to dash over to Starbucks at a moment's notice. 
32. "Pizza, Wine, and Painting Our Nails"
"Becky, we need to have a treat-yo-self weekend with lots of junk food and wine." You can almost hear what they are saying in this picture.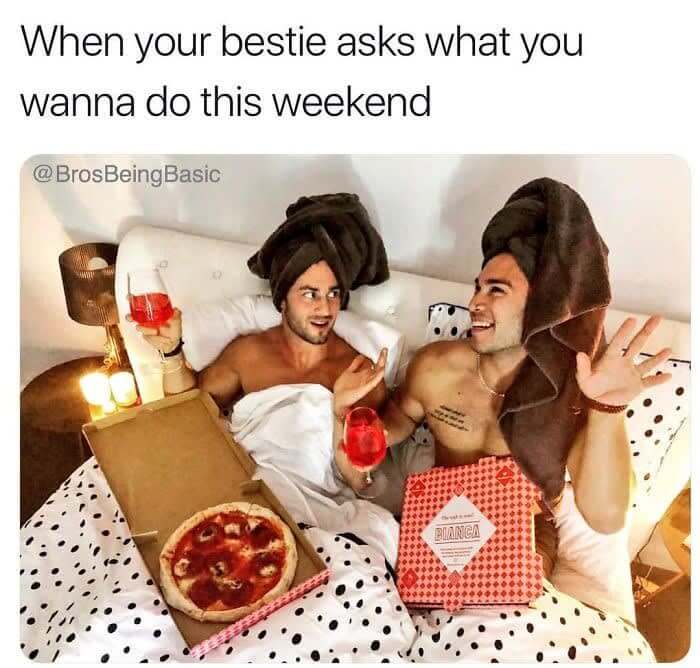 They made sure to get vegan cauliflower crust pizza to cut down on carbs and calories. 
33. Santa's Squad
Uggs? Check. Matching sweaters?  Check. Rose? Check. Santa? Check. These are all the things you need for the basic girl's Christmas card.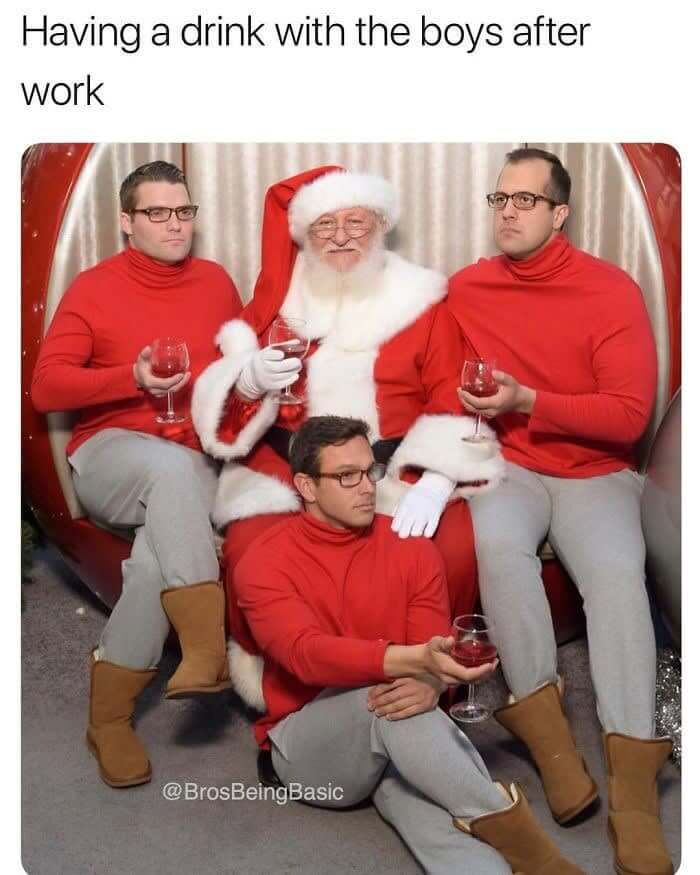 They will let everyone know that they are part of Santa's squad for the season, and they are for sure on the naughty list.  
34. Venting To The Girls About Your Man
What do you do when you don't like your boyfriend's friends, or they don't like you? Who do you talk to about this problem?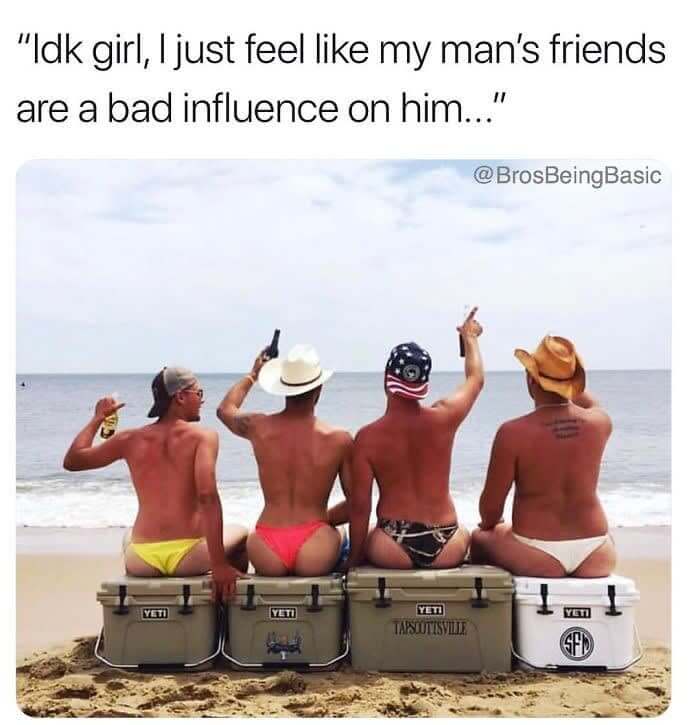 You gather all your gal pals and some alcohol and have a vent session to get their advice, obviously. 
35. Such A Crazy Day!
When your phone has been blowing up all day, but you don't feel like talking to anyone, so you have to make an excuse as to why you didn't answer all day.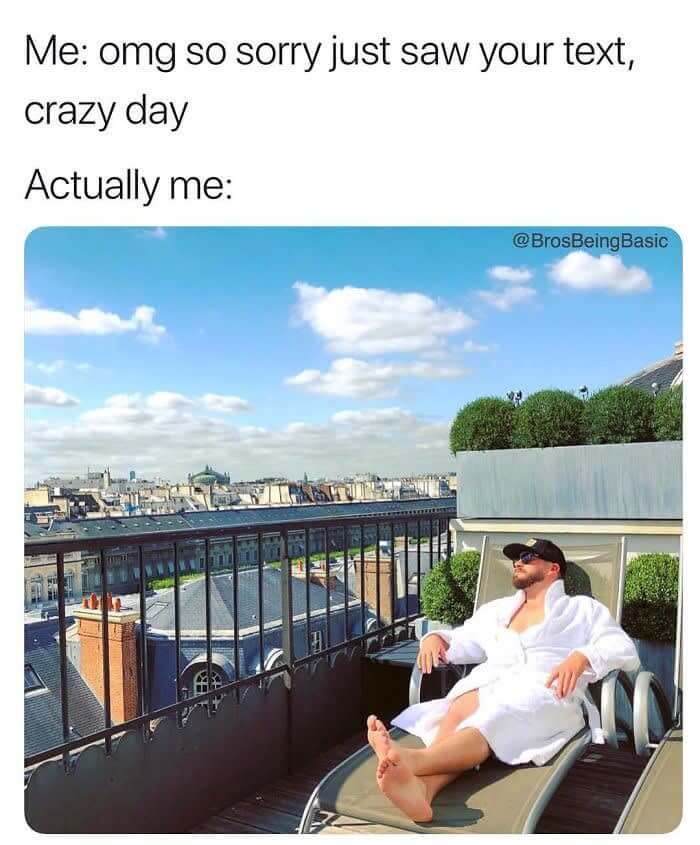 No one will believe you actually had a crazy day because they know you were just avoiding life's responsibilities instead. 
36. Expectation Vs. Reality
When you see a celebrity wearing a crop top and cut off shorts on Instagram so you try to copy the outfit, and it doesn't turn out looking as good.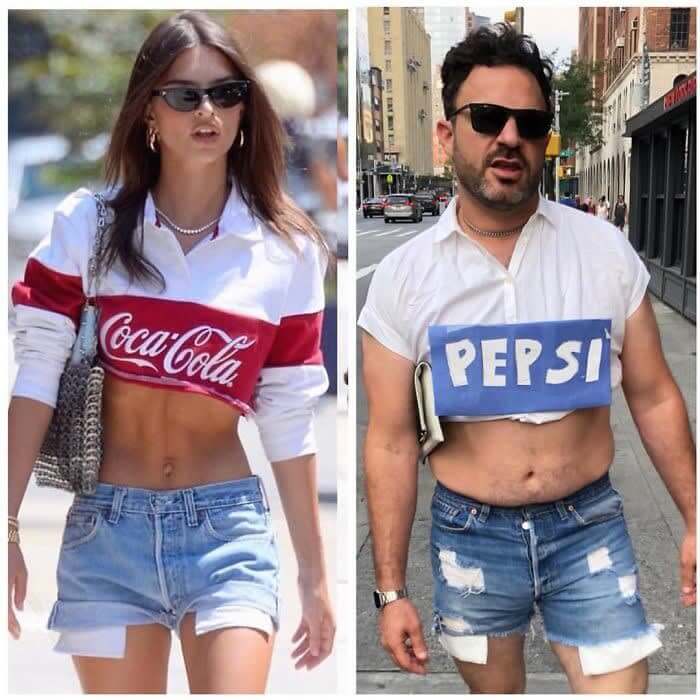 You try and get every detail of the outfit perfect, but it comes off looking like a cheap knockoff. 
37. Fall Time!
Here is a list of things you need for a basic girl fall: blanket scarves, Uggs, pumpkin spice lattes, Netflix, and Bath and Body Works seasonal candles.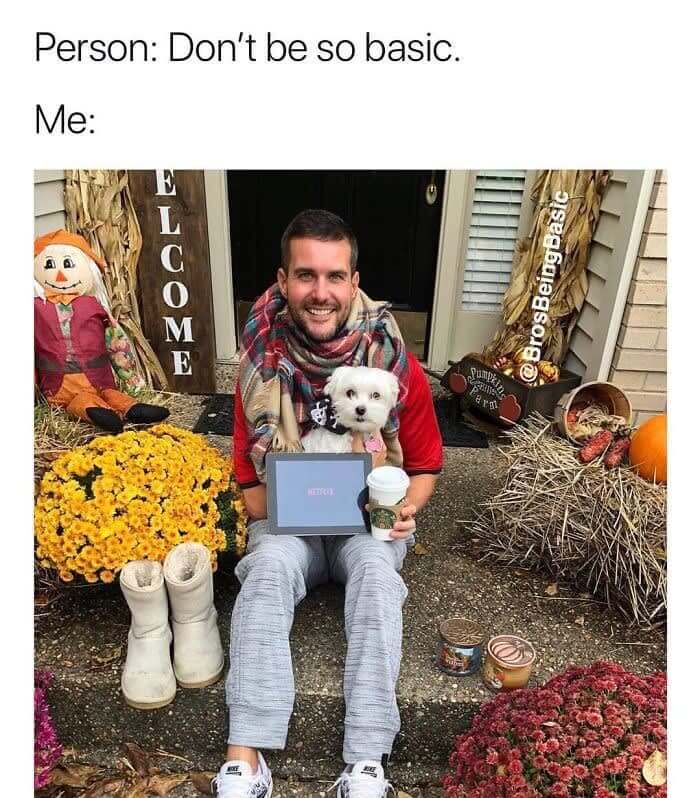 A cute puppy with a matching sweater and some fall decor also helps to get you in the spirit for the season. 
38. Still Waiting
When people want good things to happen to them, but they don't want to put in any effort to make those things happen.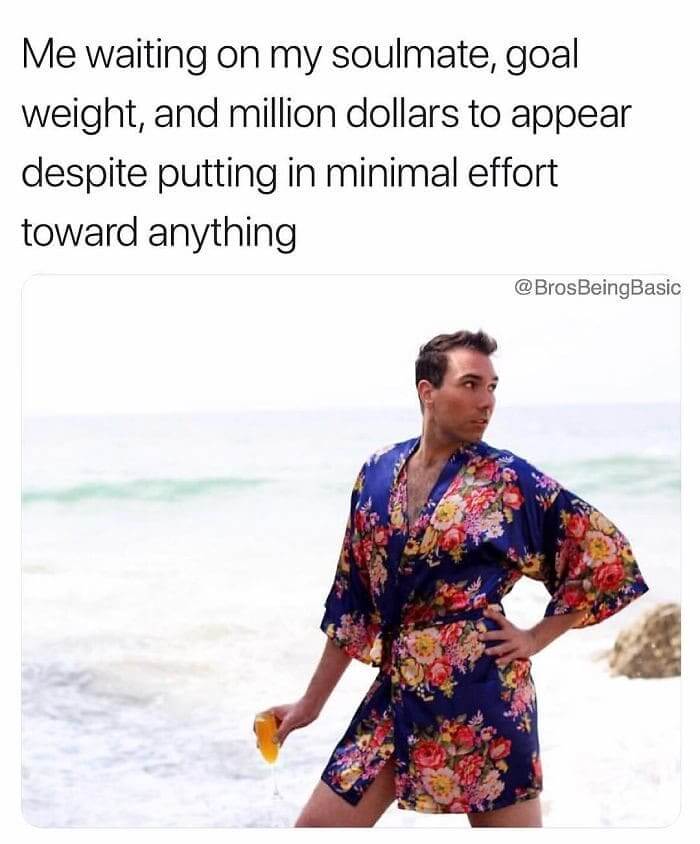 Sipping mimosas on the beach is fun, but it won't help the goal weight or the effort to make money. 
39. Christmas Tree Shopping!
If you don't take a picture picking out your Christmas tree, did it ever happen?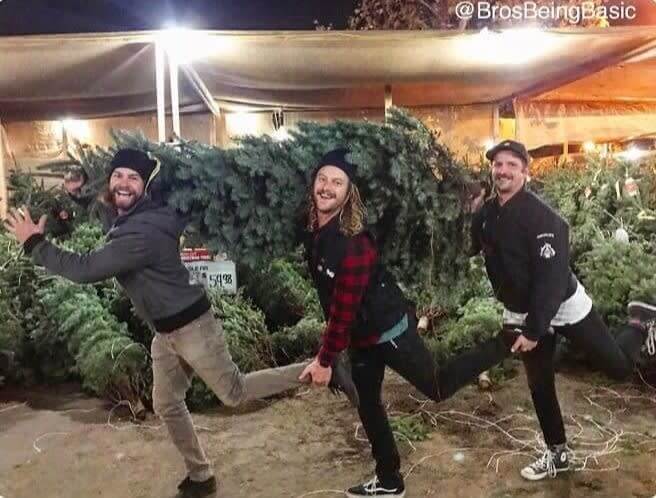 Basic girls need to document everything so that they can post cliche seasonal photos. 
40. No Shirt, No Problem
In the past decade, this became a trend for girls to take their tops off and face away from the camera to leave something to the imagination.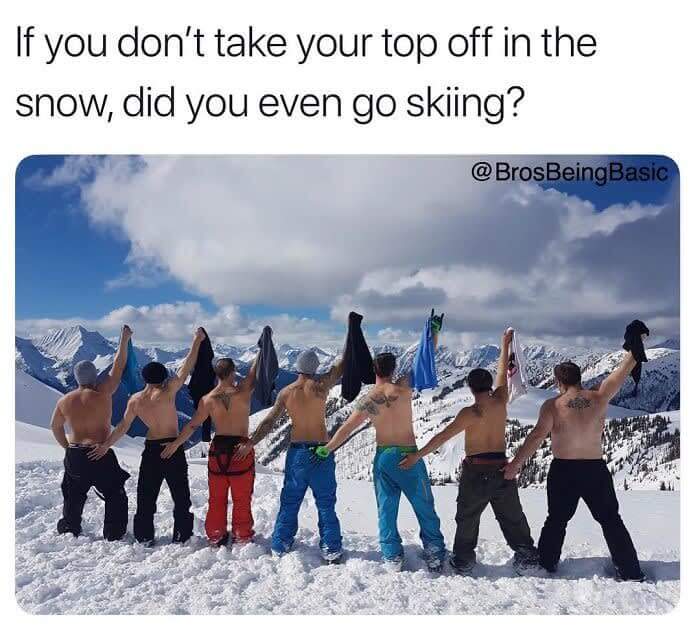 It could be at the beach in the summer or on top of a ski mountain; they will do it for the gram. 
41. "I Didn't Choose The Mermaid Lifestyle, It Chose Me"
"They said don't go chasing waterfalls, but mermaids hangout at waterfalls, and I am a mermaid, I have to go to the waterfall."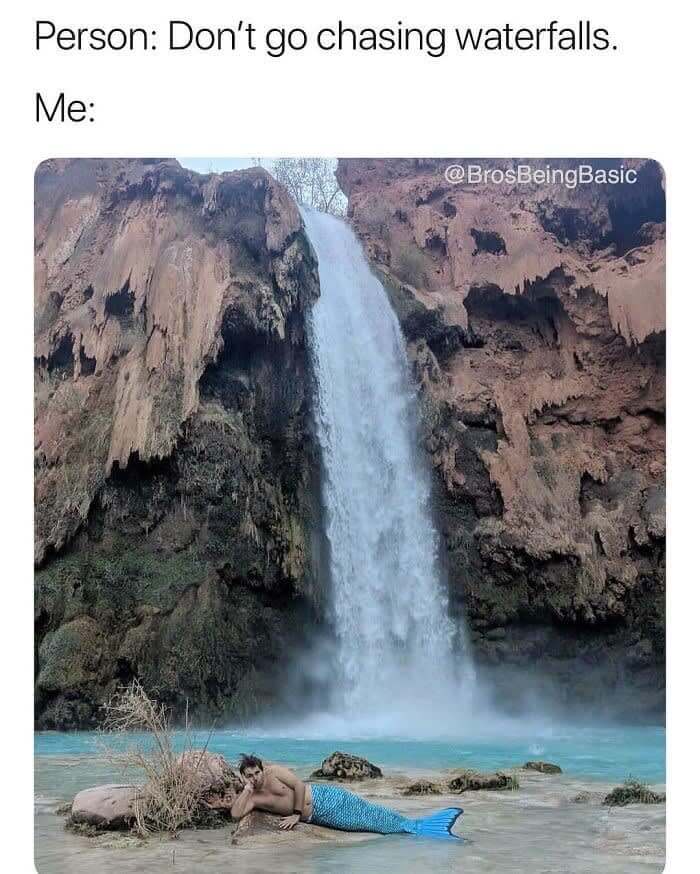 There is something about mermaids that makes basic girls go wild. 
42. "Don't Be Extra"
When all your friends are wearing the same bathing suit, so you have to get a picture, but you don't want it to be too posed.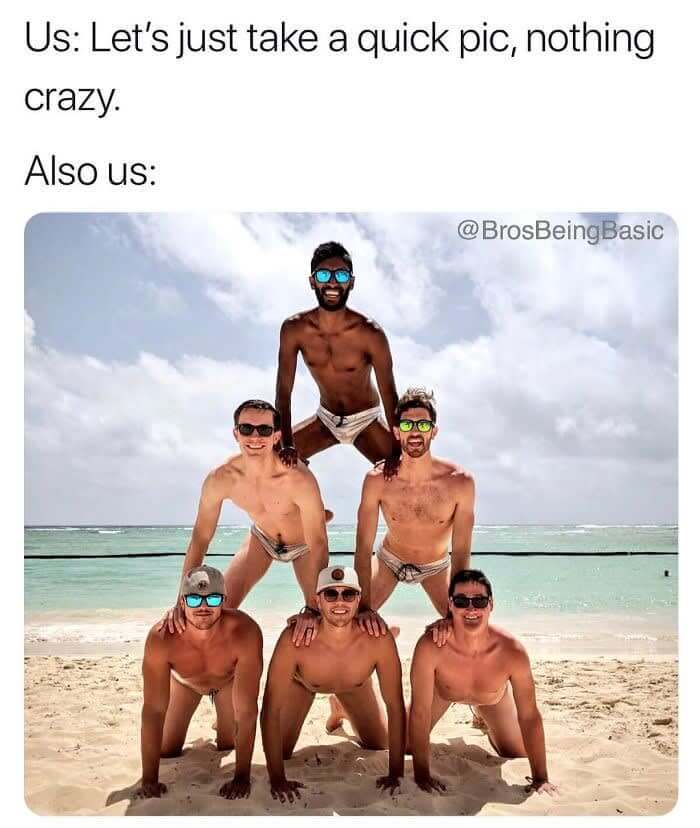 After trying to look casual, the basic girls give up and do their over the top photos. 
43. Who Needs To Lose Weight?
We all have that one friend in our lives that always says they want to lose three to five pounds while they are chowing down on some pizza.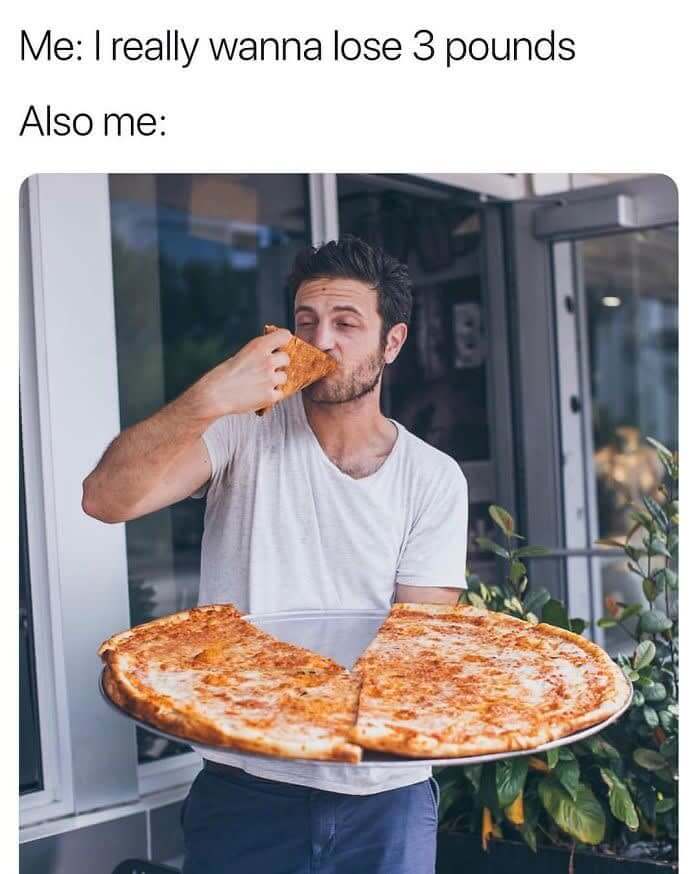 There is no reason for them to lose weight, but they always have a particular goal in mind. 
44. The College Uniform For Basic Girls
There are two classic outfits for college girls. There is one for the summer which is an oversized t-shirt, Nike running shorts and athletic sneakers.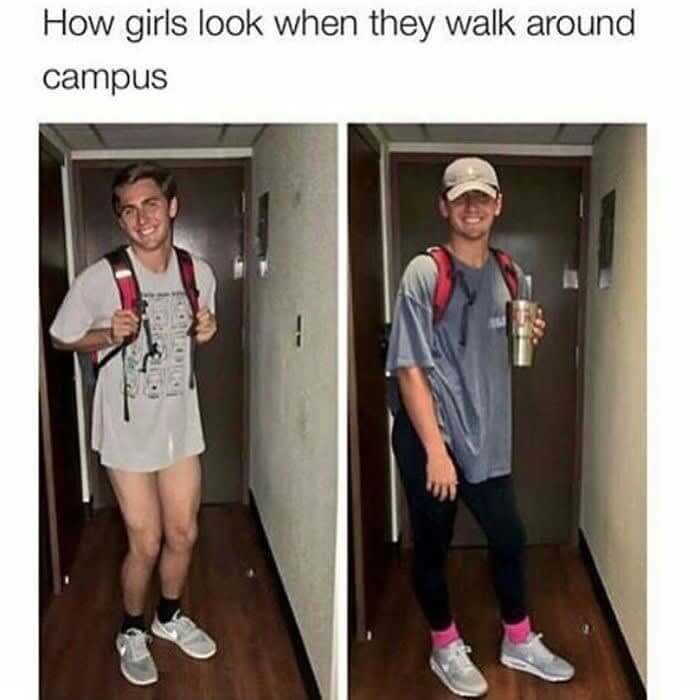 In the winter, the outfit consists of an oversized shirt, leggings, a baseball hat, and athletic sneakers. There is little to no variation. 
45. Namaste
When you go to one yoga class, and suddenly you are the queen of zen and all things yoga related.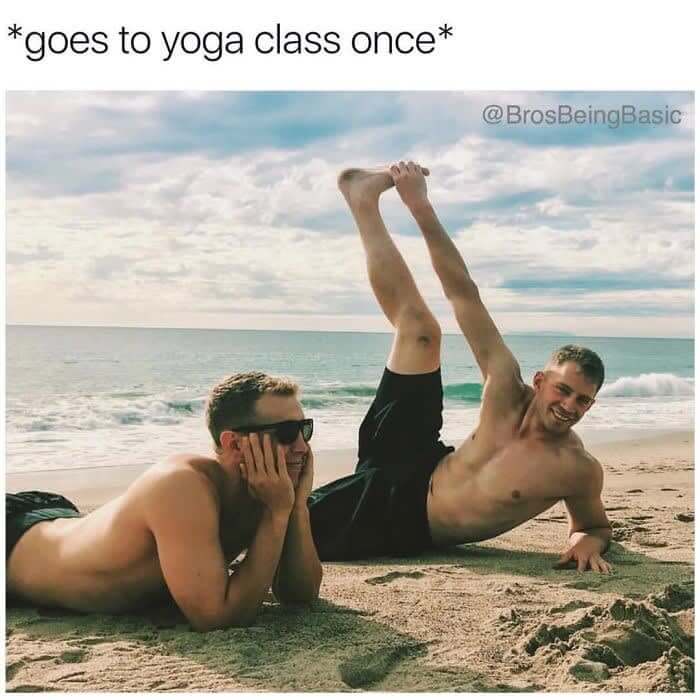 Then you tell everyone how much you love yoga and how amazing it feels even though you have only been once. 
46. "I'll Be There In 5 Minutes"
When you tell your friends, you are on the way, but in reality, you are still in your towel and haven't begun to get ready.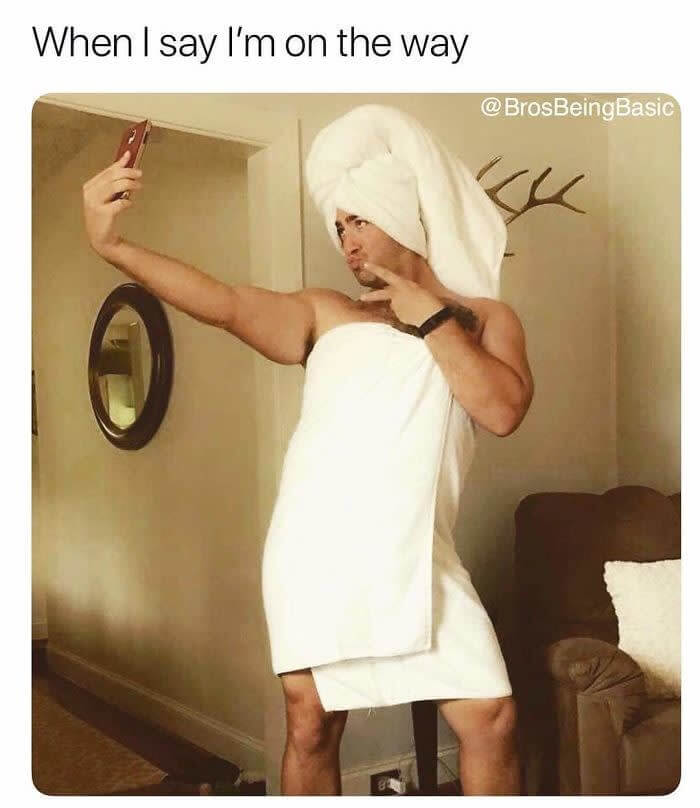 There is always one person in the group of friends that is consistently late, no matter how much time you give them to get ready. 
47. "Can You Get My Good Angle"
We all know those people who take their Instagram photoshoots a little too seriously.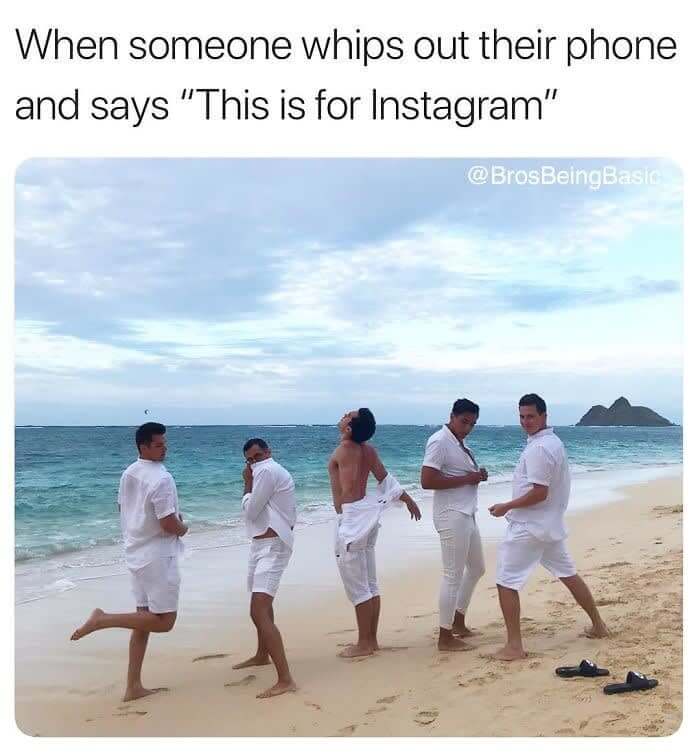 They make you take a thousand pictures of them in the same pose just for them not to like any of the photos. 
48. Hide The Crazy Until He Is Committed
When you try to hide all your crazy antics until you know that your new man is fully committed to you.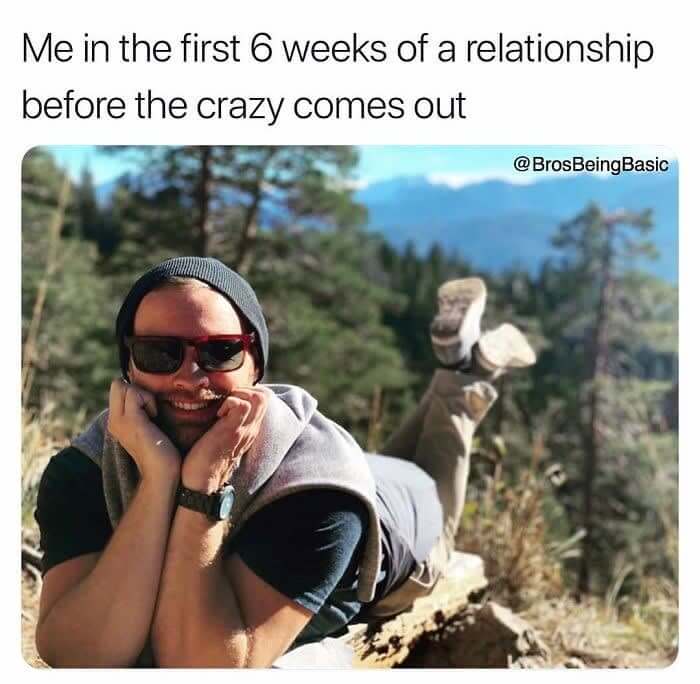 Then he realizes he is stuck with your craziness, but it only makes him like you more. 
49. Forever Alone
You don't have to be in a relationship to do fun things with your best friend. You and your single bestie can go get massages to treat yourself without a man.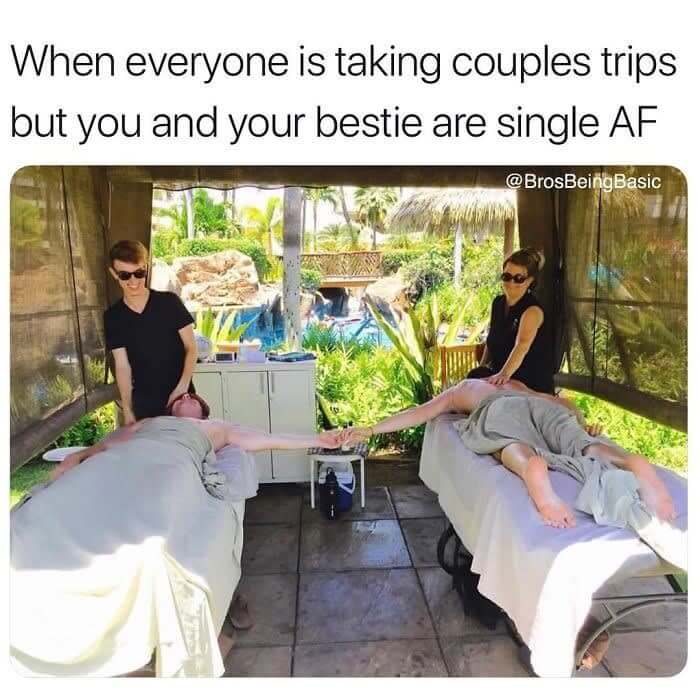 You don't care what people think because you and your friend are living your best lives without relationship drama. 
50. Halloween 2020
When you see that Kylie Jenner and her squad dressed up as princesses for Halloween so you and your friends want to do the same thing.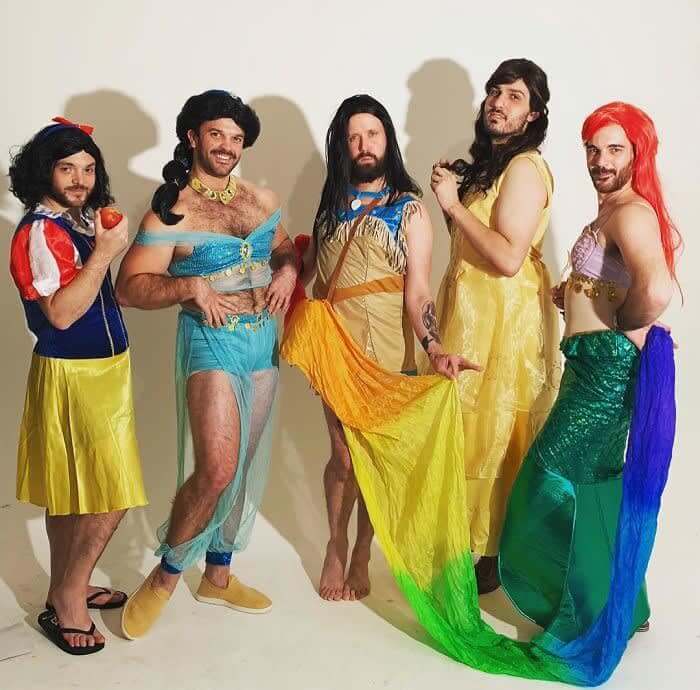 There is always an argument over who gets to be Ariel because everyone wants to be a mermaid. 
51. "I Just Want To Curl Up With A Good Book"
When its cold outside and all you want to do is curl up with a flannel, leggings, and a good book.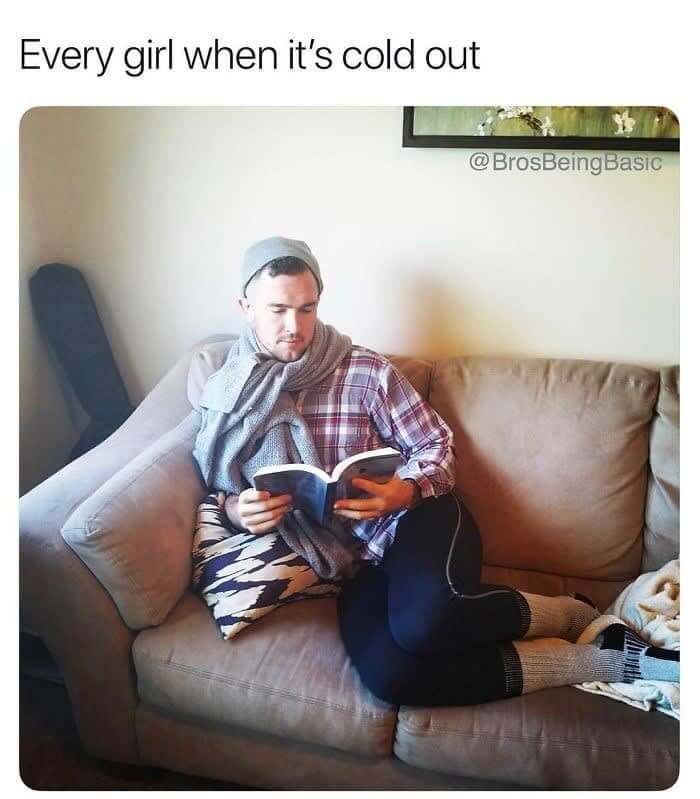 Basic girls will probably be reading a Nicholas Sparks book that they will make them cry. 
52. "I Love Hiking"
When you say you are the outdoorsy type, but you really mean that you enjoy drinking wine on your porch. That counts as liking the outdoors, right?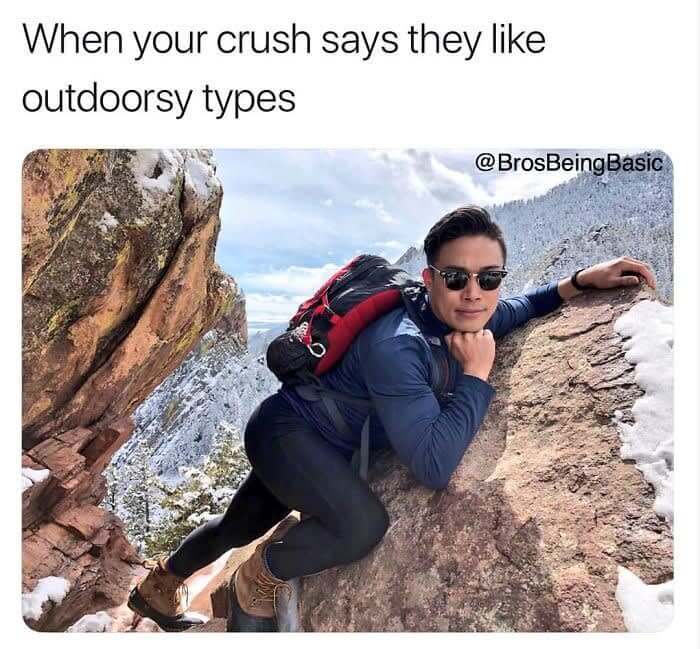 If your crush likes the outdoorsy type, you will be the first person to post yourself hiking to show them how much you love nature. 
53. All By Myself, Don't Want To Be All By Myself
There is nothing wrong with being single. You can do so many things, and it is even better when you have a single friend to join you.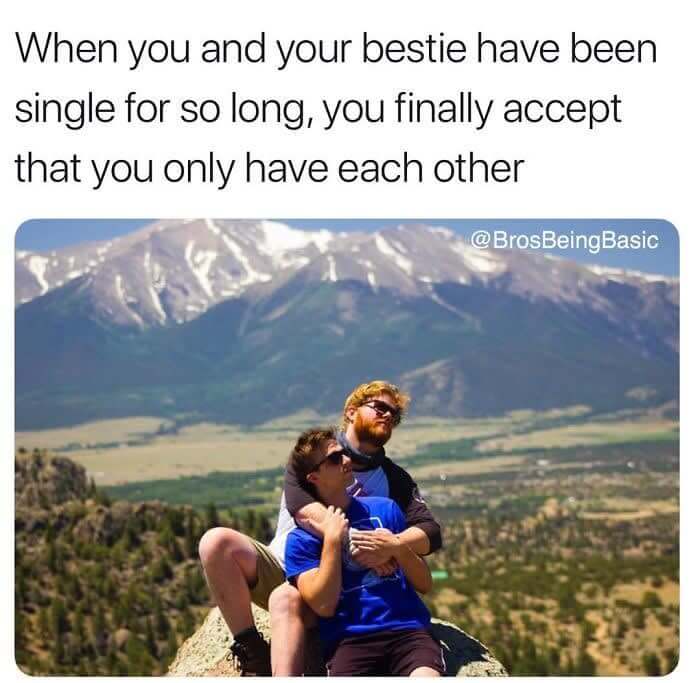 The only bad thing is when your single friend gets into a relationship, and then you are by yourself again. 
54. Work Was So Difficult Today
After staring at the computer for eight hours and typing one email, you go home and pretend you had the most challenging workday.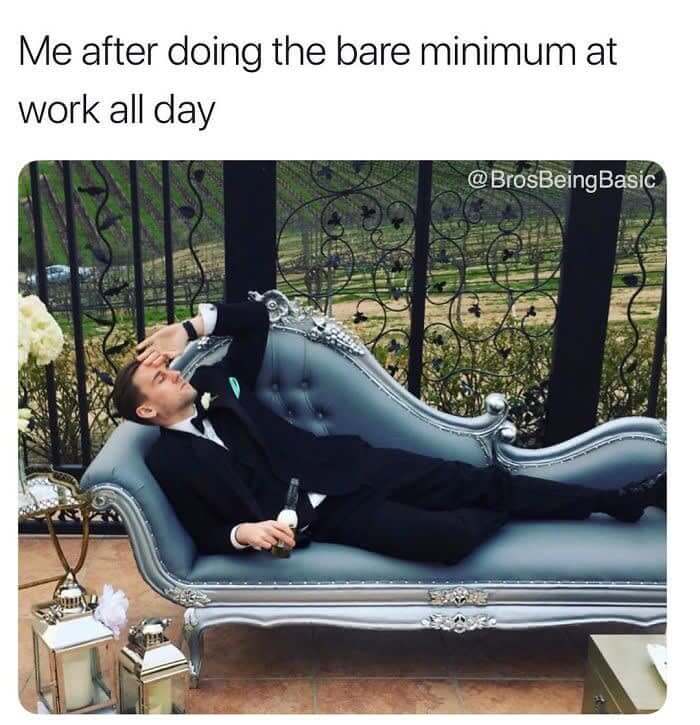 You get home and pour yourself a large drink as a reward for interacting with Karen from human resources. 
55. Act Natural!
When your crush is walking by, and you want to look cute but also like you aren't trying too hard.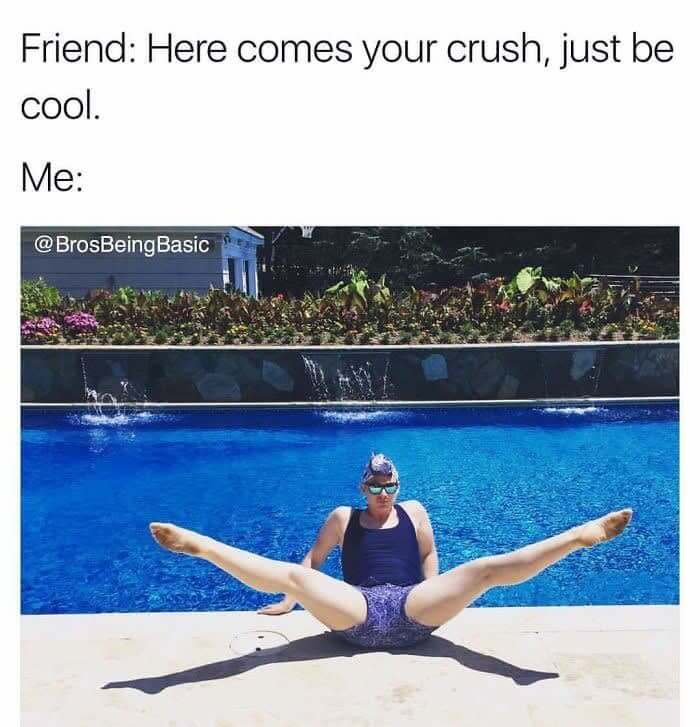 It usually ends up looking like you have never interacted with humans before.