Plastic surgery is a way for some people to express themselves or improve their physical appearances. While some people get small procedures, others take it a bit too far. From someone who wanted to look like Kim Kardashian to another person who wanted to be a feline, these people have taken plastic surgery to the extreme, and their transformations are quite shocking. Continue reading to see how far people went with their plastic surgery journeys.
1. Victoria Wilde Became A Real-Life Doll
Victoria Wilde used to be a simple girl from a small town in France until she found her love for plastic surgery. She looks nothing like her former self because she spent $49,000 to look like a sex doll.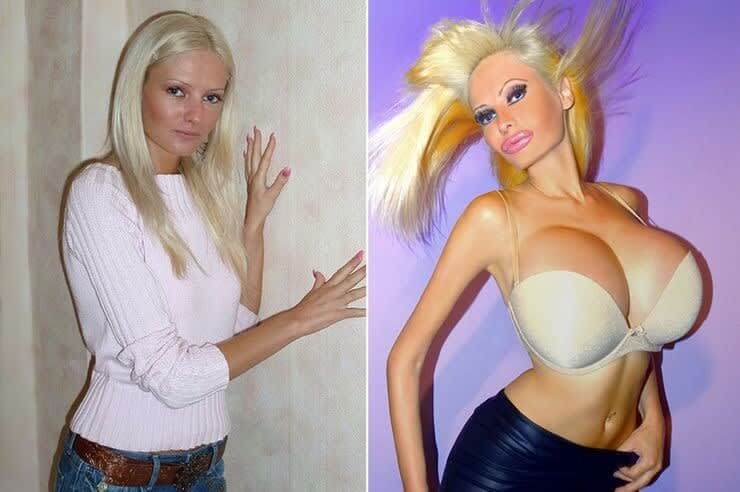 Wilde earned her business degree and had a job in the fashion industry until she realized she could earn more money in a different industry. She now uses her new look to earn $130,000 a year working as a promo girl and a model around the world. 
2. Pixee Fox Had Six Ribs Removed
Model Pixee Fox risked her life to have six ribs removed so she could have a tiny waist. This procedure is hazardous, and most doctors won't perform it. 
Fox's look is inspired by Jessica Rabbit from Who Framed Roger Rabbit. To achieve this look, she had four boob jobs, liposuction, jaw reconstruction, and surgery to make her ears more elfish. 
3. "Come On Barbie Let's Go Party"-Ken
Celso Satebanes, also known as Brazillian Human Ken Doll, spent the least out of the three ken doll's to transform into Barbie's other half. He only spent $39,000 and started his transformation at the age of 16.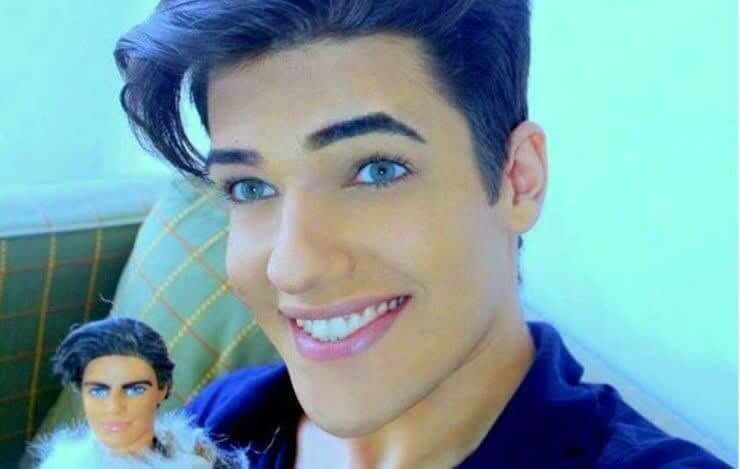 Satebanes had big plans for life, but in 2015 he passed away after losing his battle with Leukemia. His parents always said he looked like a doll, which increased his desire to transform into Ken surgically. 
4. From Man To Feline
Mark Dolan was known as "The Stalking Cat," a name given to him as a child. Dolan joined the navy, and served for a few years before leaving to move to San Diego. He always had a love for tigers, and in the '80s, he decided he wanted to look like one. He began modifying and tattooing his face.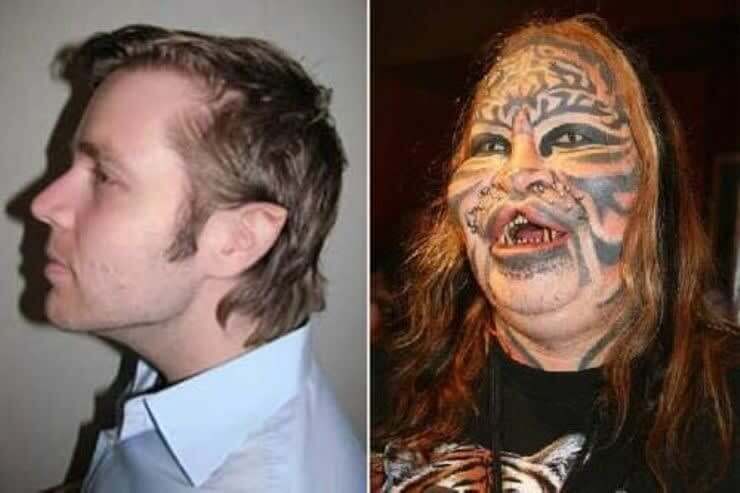 From septum relocation to splitting his upper lip, Dolan did everything he could to be a human-tiger. He also wore a robotic tail. Sadly, in 2014 he passed away, but Stalking Cat's memory lives on in the furry community. 
5. Natasha Crown Wants The World's Biggest Butt
Natasha Crown has the goal of claiming the title for "world's biggest butt." Currently, her backside measures 85 inches around. 
Crown has had three Brazillian Butt Lifts and wants to continue working on it. She also wants to have work done on her nose and boobs. 
6. The Male Version Of Kim Kardashian
While many women idolize Kim Kardashian, there are also men who love her too. Jordan James Parke spent $130,000 on surgery to look more like Kim and other members of her family. He has had a nose job, cheek implants, and lip fillers.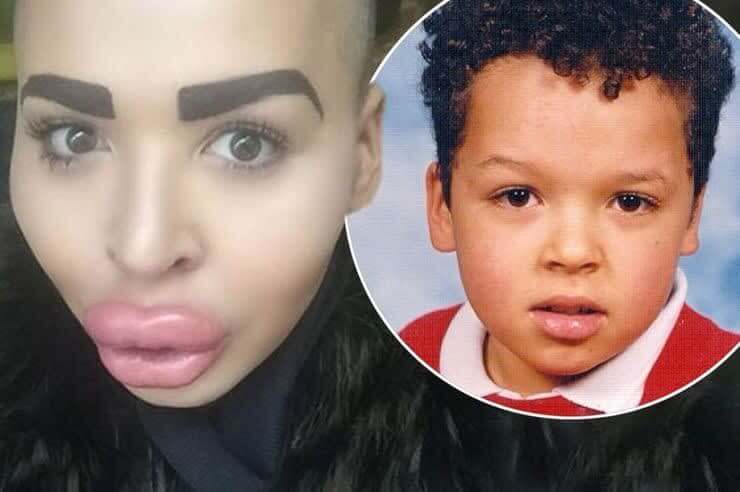 Recently, Parke wanted to have Kylie Jenner's chin, so he had neck and jawline liposuction. He chose to save money and went to a Polish clinic where his surgery cost him $3,000 instead of $15,000 in the US. 
7. Eric Sprague The Lizard Man
Eric Sprague was born in Kentucky and was a Ph.D. candidate at the University of Albany before he started his extreme transformation. Sprague became intrigued by the idea of body modifications and wanted to become a sideshow performer.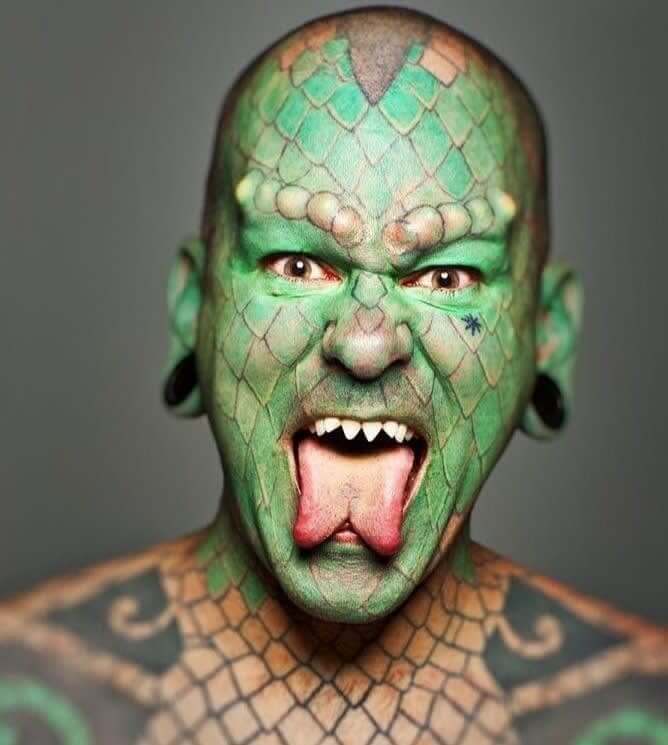 He had his tongue split, tattooing, skull implants, and more to look more like a lizard. Now, he performs in freak shows, and he is featured in "Ripley's Believe It or Not." 
8. From Man To Androgynous Alien
Vinny Ohh is a makeup artist from California who has spent over $50,000 on 110 procedures to transform himself into an androgynous alien. His journey started when he was 17, and he got lip fillers.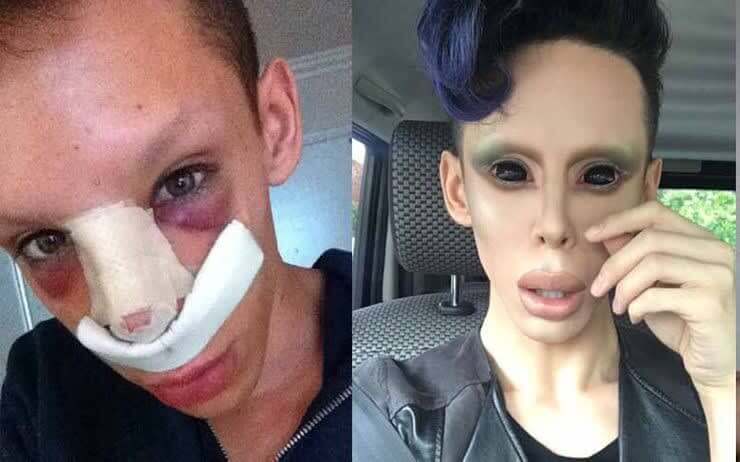 Vinny later got two nose jobs, multiple cheek and brow modifications, and he wears black contact lenses every day. He is not done with his transformation as he wants to have his genitals removed to feel more like a genderless alien. 
9. She Wants To Look Like Her Caricature
When Krystina Butel was on vacation in Ibiza when she was 16, she had a caricature done for the first time. When she saw the drawing, she was so jealous of how it looked and wanted to transform herself to look more like the drawing.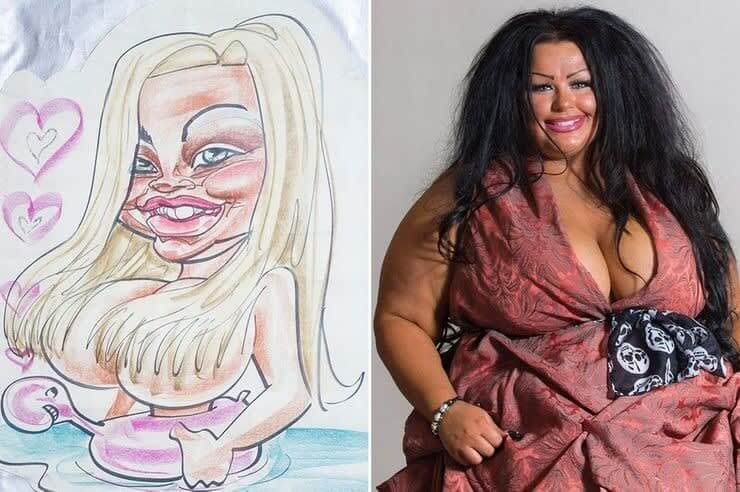 Butel spent a whopping $173,000 to look more like her drawing. She wants to continue to have more work done until she looks just like her drawing. 
10. Rodrigo Alves Had Over 72 Surgeries
Rodrigo Alves was coined "The Human Ken Doll" after having 72 procedures to obtain the perfect masculine body. After many years of surgeries, he had a life-changing realization.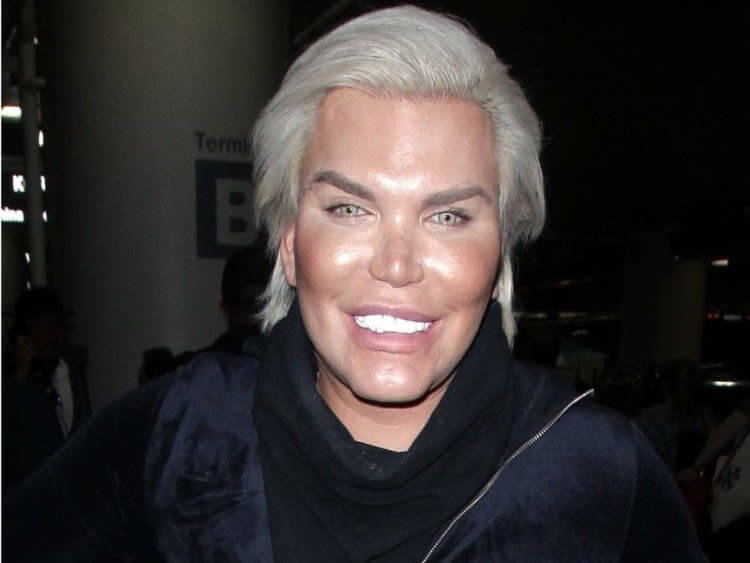 Rodrigo Alves, who now goes by Roddy, realized that she had always been a woman inside, so she is currently working to transition into a woman. 
11. Neven Ciganovic Aka Starletan
The Croatian Instagram star, Neven Ciganovic, was 22 when he had his first surgery. He now goes by the name Starletan. 
Starletan has had numerous procedures over the years, including three nose jobs, silicone lip injections, and cheek implants. 
12. Justin Jedlica Is "The Human Ken Doll"
Justin Jedlica, who is one of the other "Human Ken Dolls," has had over 150 procedures to achieve his doll-like look. 
Jedlica first decided he wanted surgery at 17, but his parents didn't approve, so he waited till he was 18 to have his first nose job. Justin now works as a consultant for others who want to change their look with plastic surgery. 
13. Jocelyn Wildenstein Is More Feline Than Human
Jocelyn Wildenstein is a billionaire socialite who has had numerous procedures to look more like a feline. She has been named "The Catwoman" by the media, and we can see why.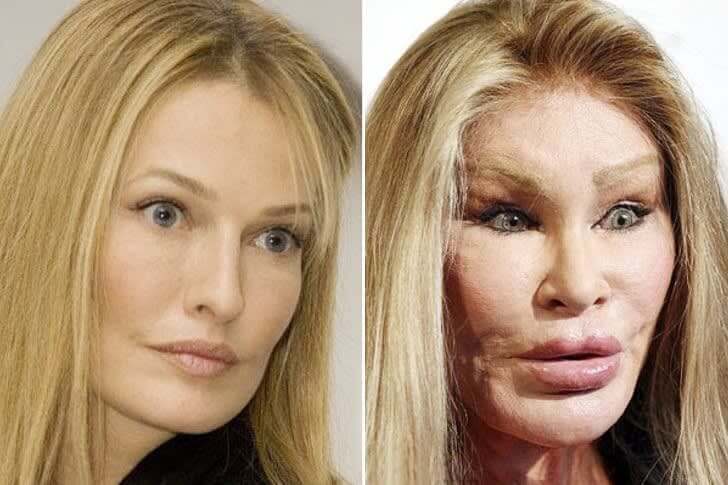 According to media sources, Wildenstein has spent around $2 million on different procedures. She has been striving for the perfect face since she began her plastic surgery journey. 
14. Herbert Chavez Is The Real-Life Super Man
While many people want to look like famous celebrities, some people hope to look like superheroes. For example, Herbert Chavez had 26 surgeries to look like Superman.  
Chavez has spent two decades in hopes of becoming one of Clark Kent's stunt doubles. He had liposuction, multiple nose jobs, and lip fillers to achieve this look. Instead of being called "The Man of Steel," he is referred to as "The Man of Plastic." 
15. Lacy Wildd Went From An A Cup To Q Cup Size
Lacey Wildd is a mother of six who was seen on Botched in 2014. She has had multiple breast augmentations to achieve her large cup size. 
Wildd has said she wants to continue to increase her chest size despite doctor's warnings about the dangers that come with more surgery. Even her children have spoken out about their dislike for her large breasts. 
16. Brian Ray To Britney Spears
When Brian Ray was just 16-years-old, the idea of plastic surgery came to mind. He was a young teenage boy obsessed with Britney Spears. After many years and procedures later, he now resembles Britney Spears. 
Ray has had 90 surgeries and has spent $80,000 to make this transformation. The list of procedures includes veneers, a nose job, botox, fat injections, and lip fillers. 
17. Lawyer Turned Vampire Woman
Maria Christerna is a former lawyer from Guadalajara, Mexico. In 2015, her bizarre makeover went viral after she earned the title for "female with the most tattoos and body modifications."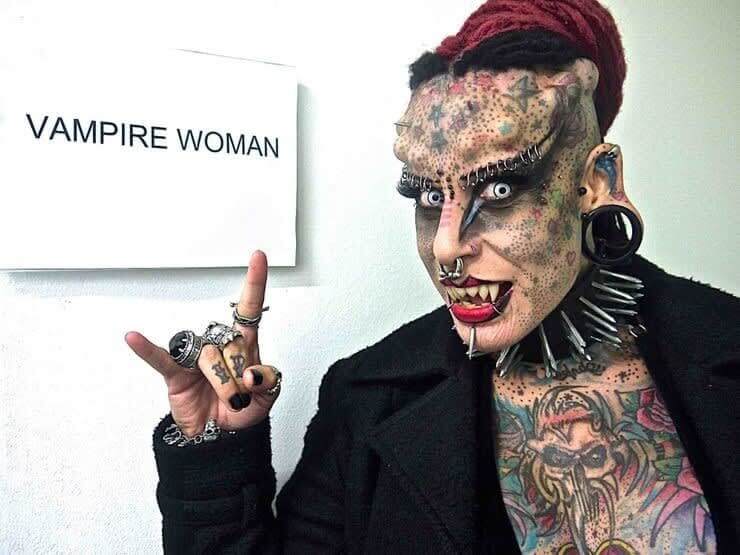 People know Christerna as the "Mexican Vampire Woman" because of the titanium horns in her skill and her fang-like teeth. She first gained the courage to start body modification after leaving her abusive husband. Now she owns a tattoo parlor and is very happy with her new look. 
18. Life In Plastic, It's Fantastic Cause She's A Barbie Girl
Valeria Lukyanova, otherwise known as "The Real Life Barbie,"  was born to Moldovan parents in an area called Tiraspol. She developed a strong affection for barbie dolls right from childhood and had a great stock of them.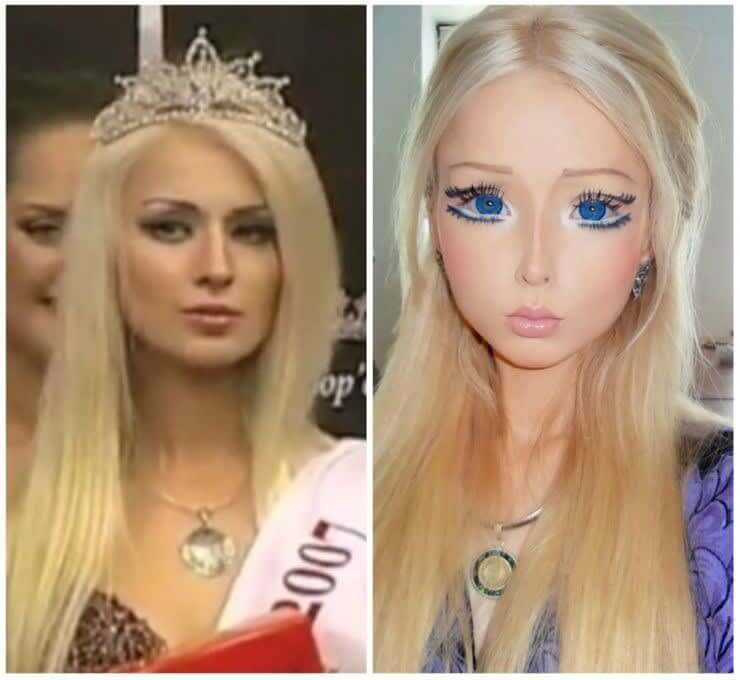 Unlike most kids, her affection for her dolls did not wane even when she reached adolescence and adulthood. Her love was so strong that she began to picture herself as a barbie doll, and later had plastic surgery to look like one. Today, she said she is done with plastic surgery and is more into working out. 
19. Ted Richards, The Parrot Man
Ted Richards admires parrots so much that he went under the knife to transform himself into one. He risked going blind by having his eyes tattooed, and he impaired his hearing by having his ears cut off to resemble a bird better.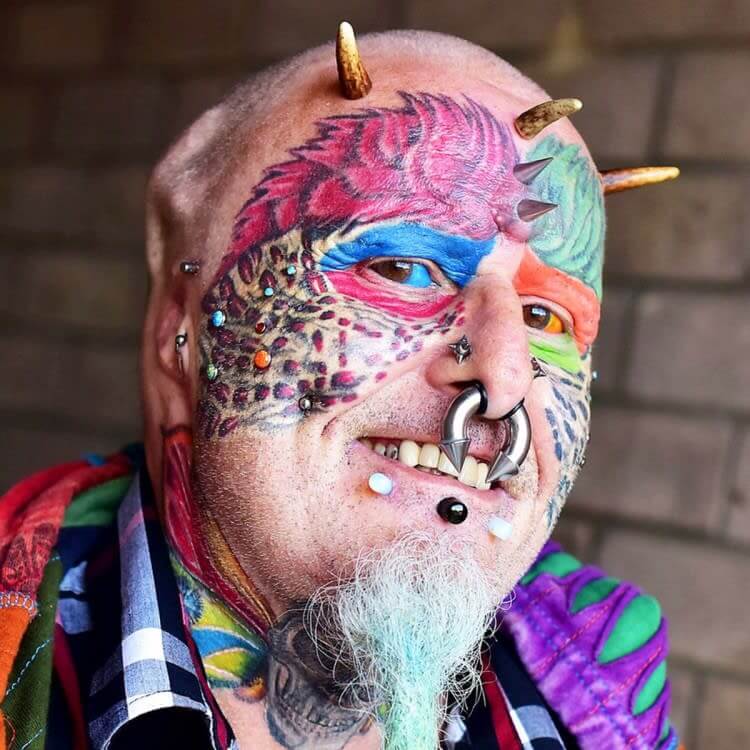 He has a pet parrot that goes with his everywhere. He refused to stop altering his body despite the health complications that have come along with it. 
20. Sahar Tabar The Angelina Jolie Look-Alike
Sahar Tabar is an Iranian influencer who made people believe she had extensive plastic surgery to look like Angelina Jolie. Although, people soon realized that she was using extensive photoshop and makeup to create this altered effect.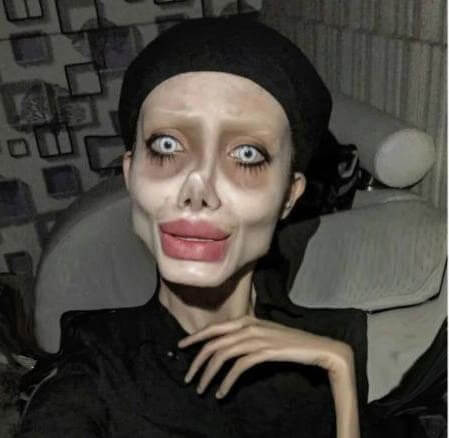 Tabar was arrested in 2019 for illegally obtaining money and instigating violence, and violating the national dress code. 
21. Twins Who Had Identical Surgeries
Emma and Sarah Koponen are twins from Sweden who work as ringside girls and spent $25,000 on plastic surgery. They had always been jealous of the girls with big boobs and wanted to change their look.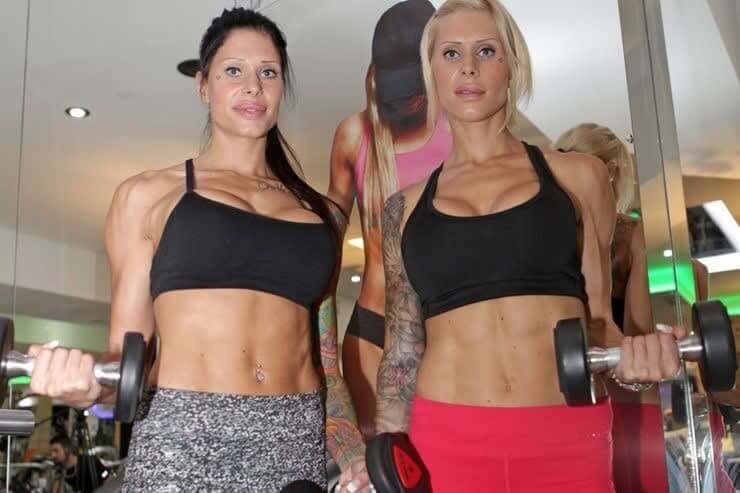 Since they wanted to keep their identical looks, they always make sure to have the same procedures done. The twins have their lips filled regularly, and they both have had three breast augmentations as well as nose jobs and veneers. 
22. Real-Life Jessica Rabbit
Penny Brown is a corset wearing, fake breasted, cosplay, and fetish model/ She started corset training in 2012 to get the body shape of Jessica Rabbit. Brown has had breast augmentations to increase her cup size to an O.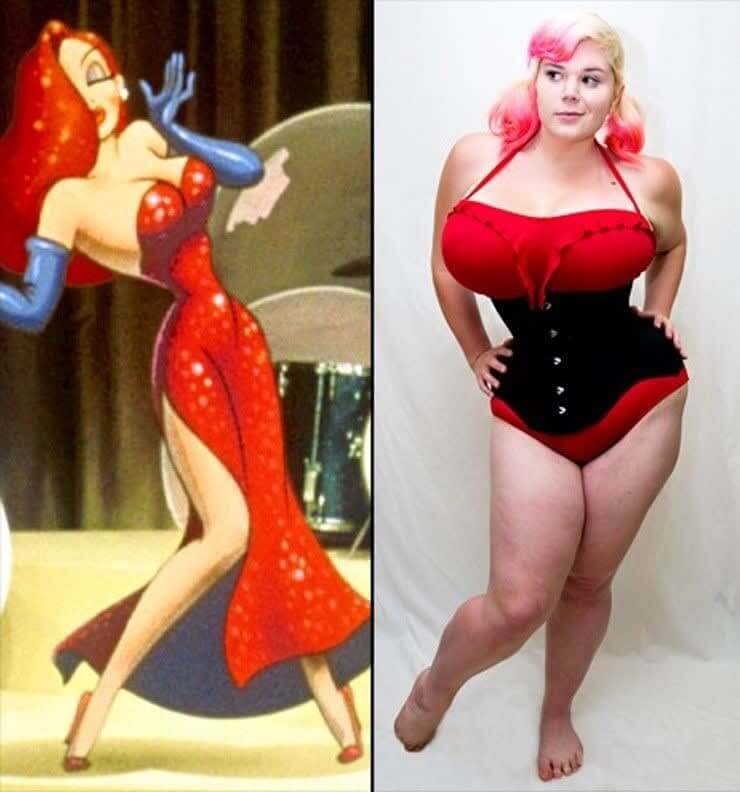 Brown says she had always had a smaller waist but wanted to make her proportions more extreme with the help of corsets and surgery. She lost 15-inches off her waist, but there are many dangers to wearing tight corsets so often. It is possible to move your internal organs, which is why this trend ended in the Victorian Era. 
23. Kim Kardashian Look-Alike
So many people are obsessed with Kim Kardashian for her beautiful looks. Some people are willing to go the extra mile to have surgery to look like her, like Claire Leeson from Essex, England.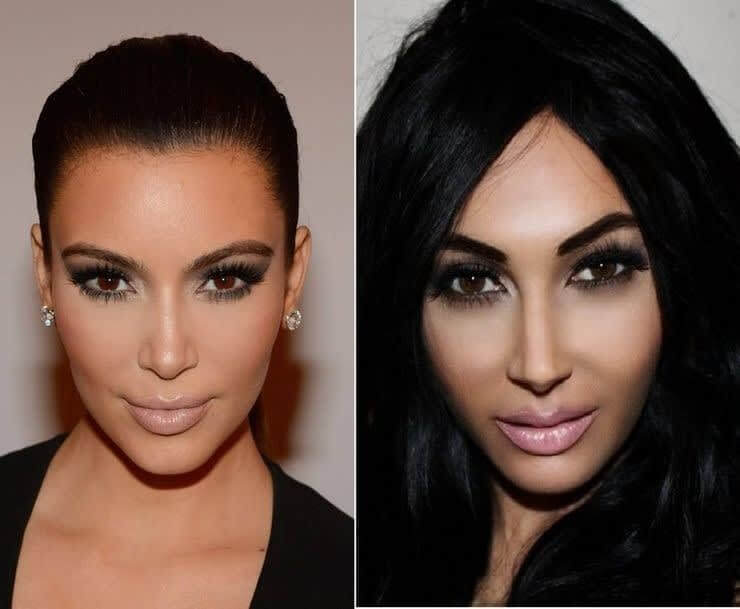 Leeson spent a cool $23,000 on breast augmentations, butt pads, and fillers to look like Kim, but she regrets it. She receives so much hate online, and no one takes her seriously anymore. 
24. Artist Turned Plastic Surgery Into Performance Art
Mireille Suzanne Francette Porte was born in 1947 and changed her name to Orlan in 1971. She is known for her performance art that she does in LA, New York, and Paris. Orlan uses plastic surgery to challenge the beauty standards for women set by society.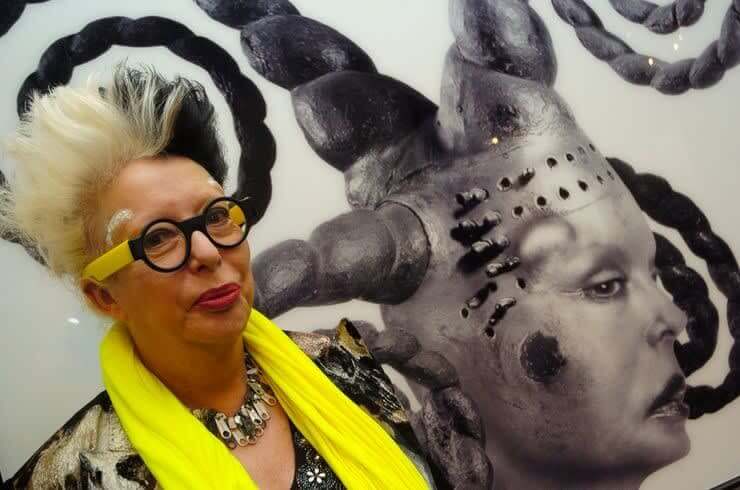 Orlan reshaped her face to look like a giraffe once. She also believes that changing her body can be interpreted as art. She always said her use of plastic surgery was not to look more beautiful but to challenge the concept of beauty. 
25. He Had A Serious Case Of Bieber Fever
Teen heartthrob Justin Bieber is someone that every guy wanted to look like back in 2012. This guy spent hundreds of thousands of dollars to look just like the pop star.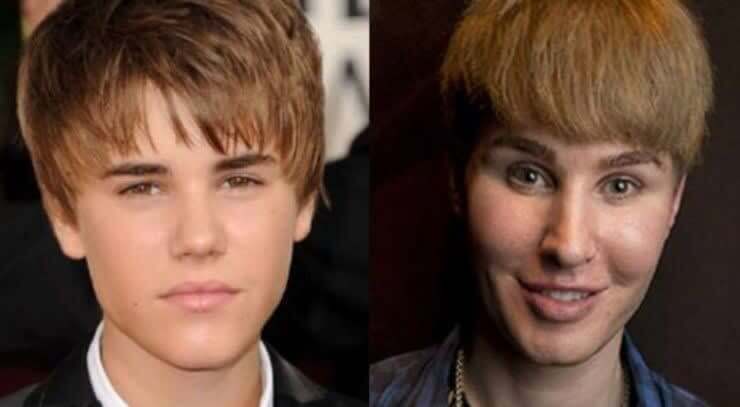 Toby Sheldon had his lips done and six hair transplants to look like Bieber. Sadly, he passed away in 2015 before he completed his total transformation.  
26. Had Enhancements To Resemble Madonna
If you are a major Rupaul's Drag Race fan like we are, you will remember Venus D Lite or Adam Guerra from season three. Although he didn't make it far in the competition, he was still a memorable drag queen because he resembled the pop icon, Madonna.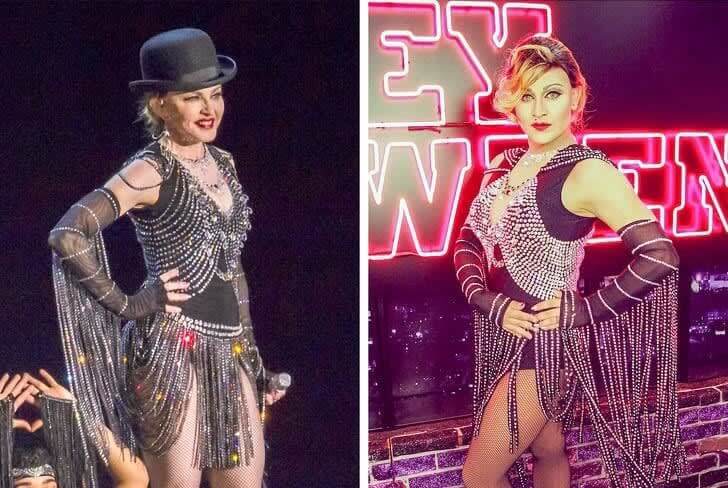 To achieve this similarity, Guerra had 18 procedures and spent $200,000. He also spent $100,000 on costumes, but we commend him for his dedication to the impersonation. 
27. These Twins Wanted To Look Like Brad Pitt
Like we said previously, Brad Pitt has a look that is easy to achieve. He has been in the spotlight for many years, so there are a plethora of looks to recreate.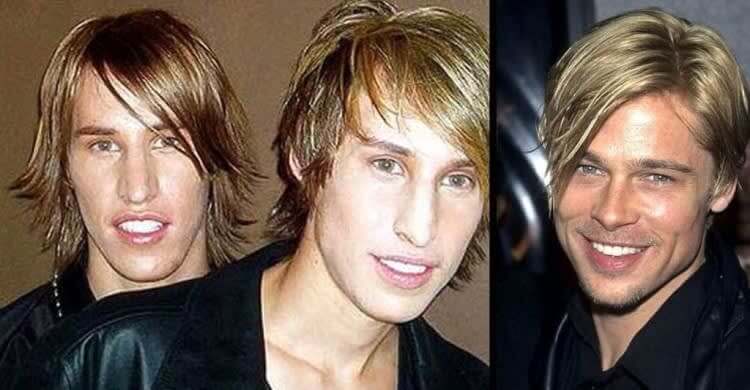 Twins Mike and Matt Schlep spend thousands of dollars trying to achieve Brad Pitt's aesthetic. They were even on an episode of MTV's I Want A Famous Face. 
28. He Wanted To Look Like Ryan Gosling For More Auditions
In some cases, the journey to becoming a favorite celebrity does not always turn out how the person envisioned like Nicolas Ryan's effort to look like Ryan Gosling.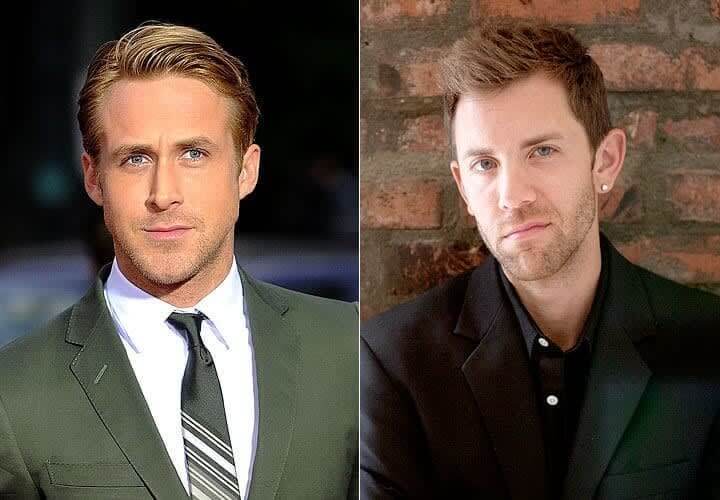 Nicolas Ryan is an aspiring actor who wanted to look like Ryan Gosling so he could land some major roles. Unfortunately, the results weren't what he expected. 
29. Lady Gaga Is Her Biggest Inspiration
Lady Gaga is an inspiration to so many people. She has a positive message about self-love and owning who you are as a person. She also is a fashion icon who has so many memorable looks for fans to emulate.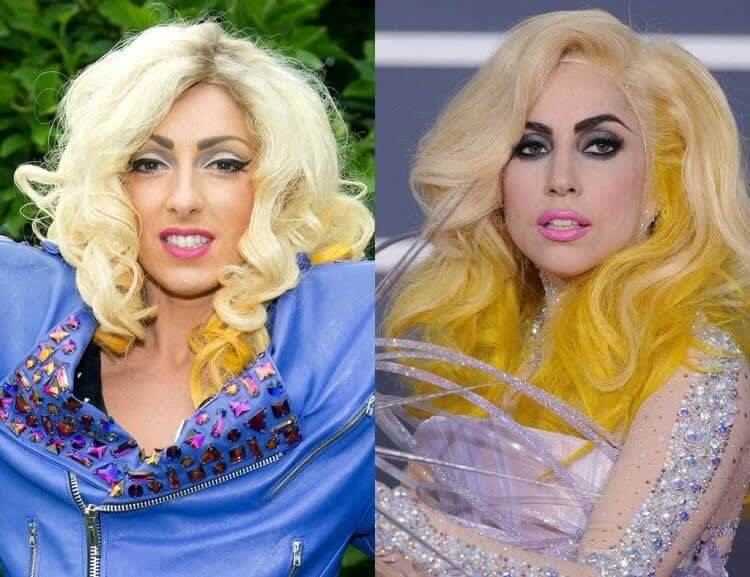 Donna Trego is a massive Lady Gaga fan who has spent $60,000 to look like the celebrity and attends many of Gaga's shows. She even puts on a tribute act from time to time. 
30. Meghan Markle Look Alike
The former royal is someone that many plastic surgeons have seen as the inspiration for surgeries. She is undeniably beautiful and one woman, Xochi Greer, wanted to look just like Meghan Markle.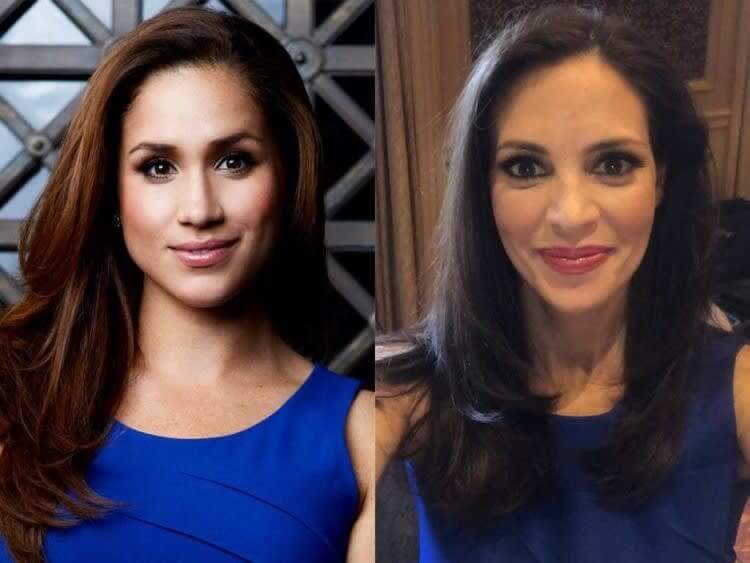 Greer spent $30,000 on plastic surgery to look like Markle. She underwent liposuction and a nose job to achieve this look. 
31. Lindsey Lohan's Half-Sister Wanted To Look More Like Her
From The Parent Trap to Mean Girls, Lindsay Lohan is an iconic actress. Although she has had a troubled history, she is still beautiful, and many people want to have her appearance, including her half-sister, Ashley Horn.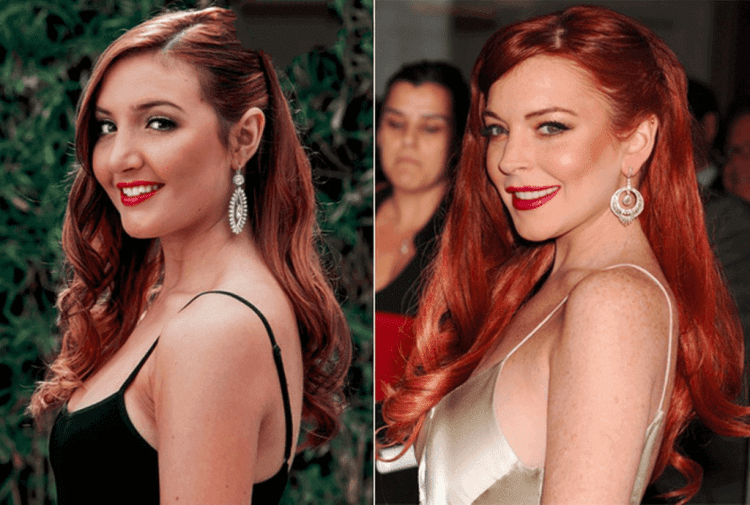 She had five different procedures to look like her sister, including a nose job, cheek and jawline refinement, and fat injections into her chin. She spent $25,000 to have all these procedures. 
32. Her Results Didn't Turn Out As Planned
People fell in love with Jennifer Lawrence when she starred as Katniss Everdeen in The Hunger Games. One fan was particularly obsessed with her style and wanted to look just like her.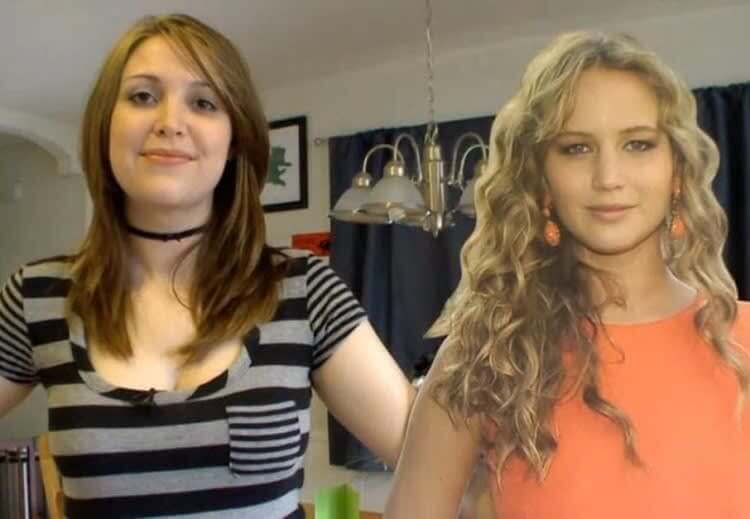 She goes by the name Kitty online, and she shelled out a cool $25,000 to have plastic surgery to resemble her favorite actress. Although she didn't achieve the results she originally wanted, she is still pretty. 
33. The Mighty Hulk Man
This is probably the most challenging transformation to do, considering the Hulk's look is typically achieved using CGI. Romario Dos Santos Alves wanted to be the Hulk in real life and went to extremes to make that happen.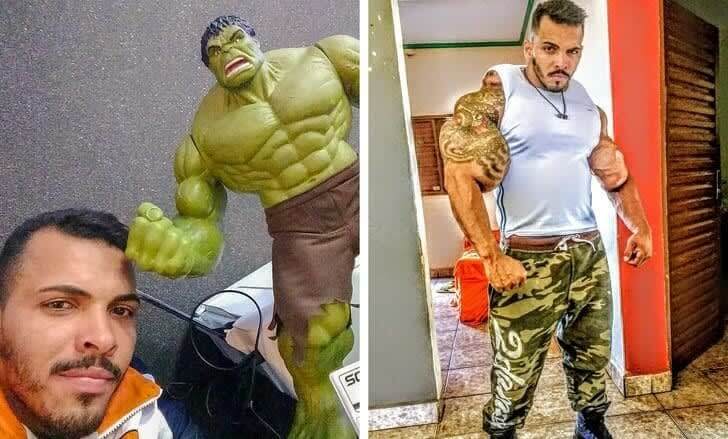 He had injections to make his arms appear larger, but this came with serious medical complications, and he almost lost an arm. Luckily, he is ok and still trying to be just like the Hulk today. 
34. Kate Winslet Wanna Be
For some people, looking like a celebrity only takes a flip through a magazine to find your Hollywood twin. This is what happened when Deborah Davenport spotted Kate Winslet in a magazine.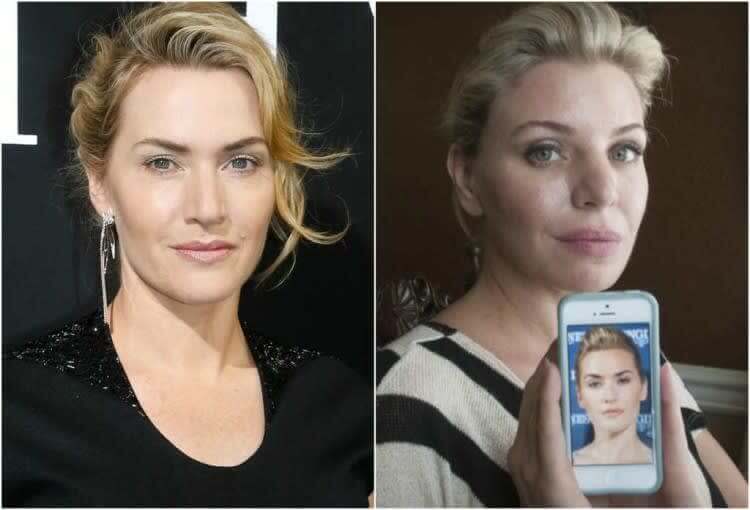 Davenport admired how beautiful Winslet is, so she shelled out a mere $15,000 on injections and botox to achieve the same look as the starlet. 
35. Ricky Martin's Biggest Fan
Ricky Martin is a stud, and his music makes you want to get up and dance immediately. His fans adore him, especially his superfan, Fran Mariano.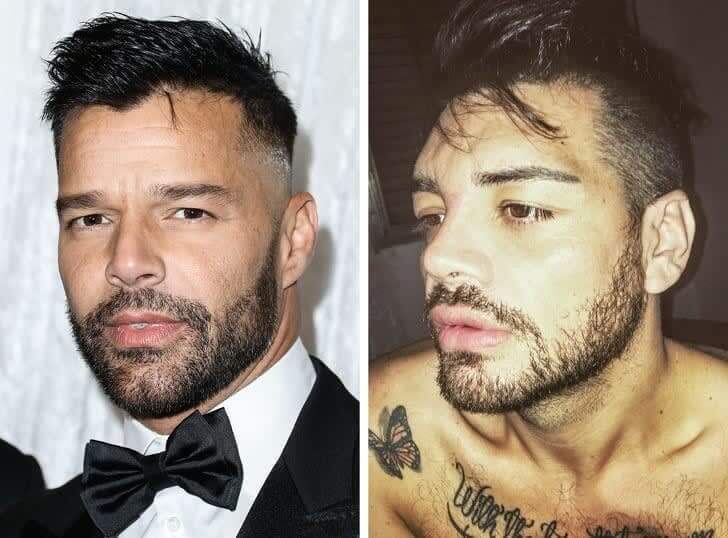 Ricky Martin is a stud, and his music makes you want to get up and dance immediately. His fans adore him, especially his superfan, Fran Mariano. 
36. Her Last Wish Was To Look Like Demi Moore
In 2010, Lisa Connell was diagnosed with a terminal illness and decided to make the most of life by transforming into her idol, Demi Moore.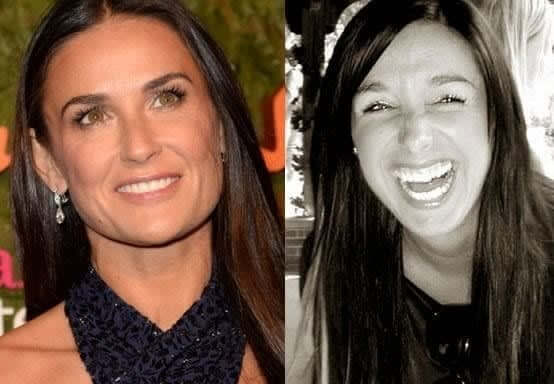 She spent thousands of dollars on liposuction, implants, and an eyebrow lift. Demi Moore heard about this and wished that she wouldn't have gone through with it because she was beautiful, to begin with. 
37. Everyone Wants To Look Like Angelina Jolie
Angelina Jolie is someone that many people aspire to look like because of her natural beauty. For example, Chelsea Marr could pass for Jolie at certain angles.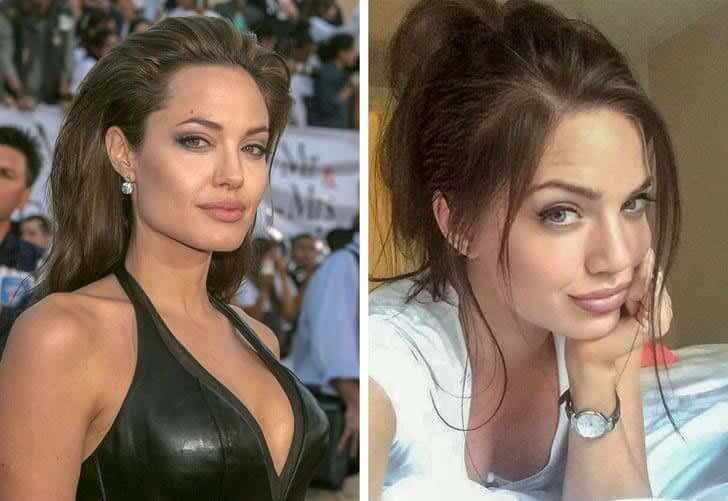 She naturally looked like Jolie, so she didn't have to change her appearance much besides the addition of lip fillers. 
38. She Wants To Be Like Kylie Jenner In All Aspects Of Life
Kylie Jenner has changed dramatically over the years, and many people have tried to emulate her look. Many people have gotten surgery to look like one of the Kardashian/Jenner siblings.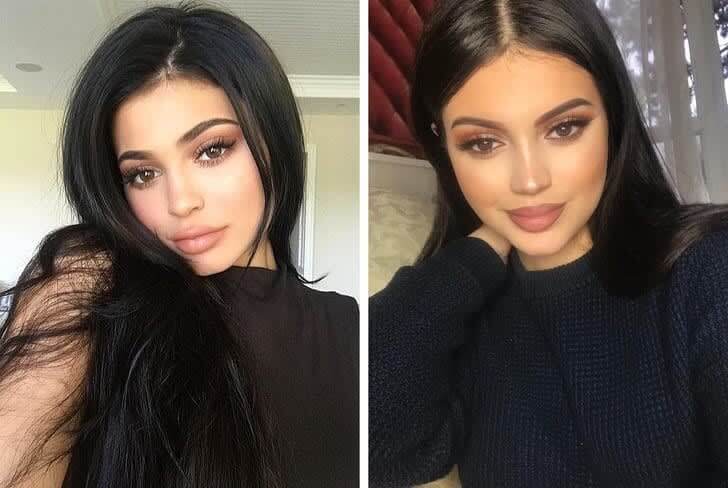 This teenager named Amira Boualleg is a huge fan of Jenner and has wanted to be like her for so long. Like Kylie Jenner, Boualleg is passionate about makeup and cosmetics and hopes to have her own cosmetics line in the future. 
39. Jessica Alba Stopped This Transformation
Since Jessica Alba rose to fame, she has been considered the vision of "the girl-next-door." One fan, Xiaoqing, was willing to spend a lot of money to transform into Alba.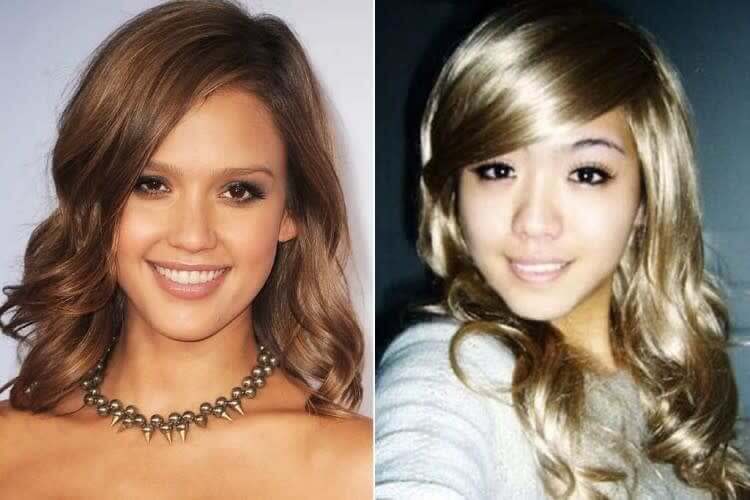 Jessica Alba found out that this young girl was going to get plastic surgery to look like her and tried to stop it. She wanted Xiaoqing to know that she is beautiful no matter what and she doesn't need to look like someone else to be pretty. 
40. It Only Takes A Few Steps To Look Like Amy Winehouse
In some cases, people don't have to spend money on plastic surgery to look like their favorite celebrities. This woman naturally looked like Amy Winehouse, so she took it further by doing the signature eyeliner and hairstyle.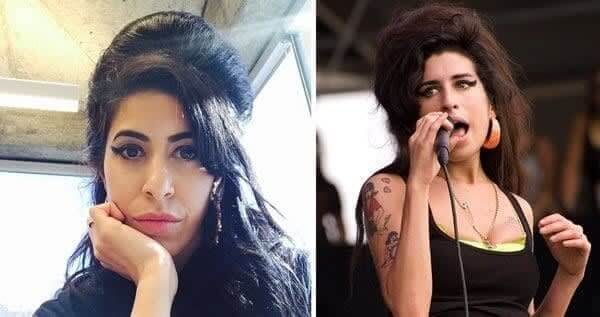 If she has a good voice, she can go to an Amy Winehouse impression night and rock the show.